In a defining moment for the world of luxury automotive design, Frank Heyl steps into the role of Director of Design at Bugatti after an illustrious 15-year tenure with the company. The transition follows the retirement of Achim Anscheidt, who now takes up an advisory position alongside CEO Mate Rimac. Heyl, who had served as Anscheidt's Deputy since 2019, emerges as the creative visionary driving the next chapter of Bugatti's design legacy.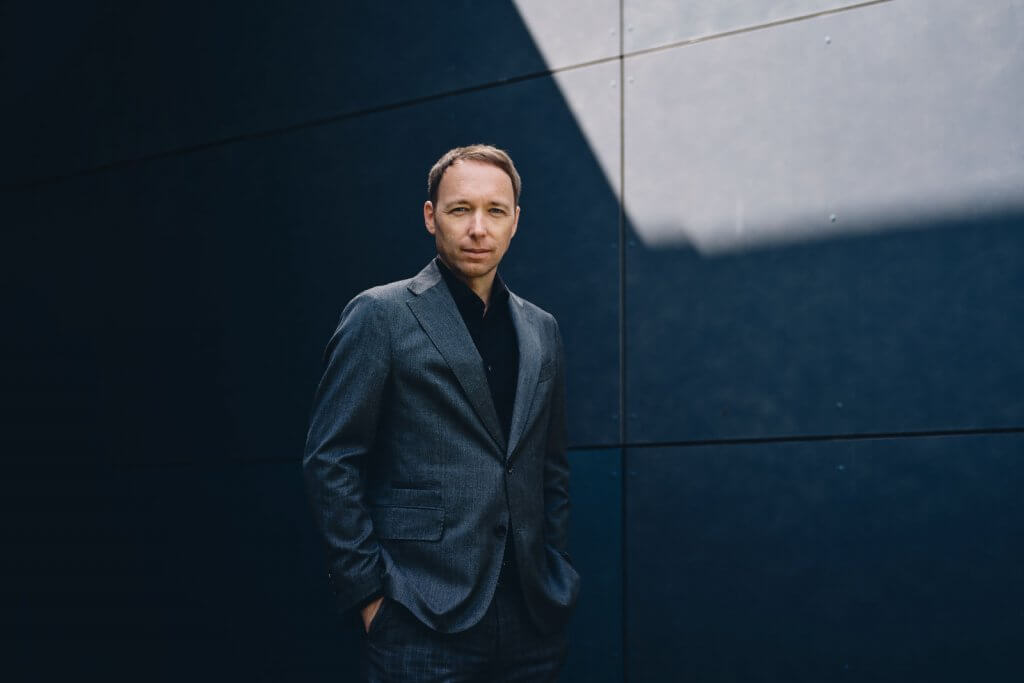 Having embarked on his Bugatti journey in 2008 as Senior Exterior Designer, Heyl steadily ascended the ranks, eventually assuming responsibilities as Head of Exterior Design and then Deputy Design Director. Throughout his tenure, he masterfully molded the distinctive aesthetics of iconic models such as the Chiron, Divo, Bolide, and W16 Mistral. These creations have come to epitomize the contemporary era of Bugatti, a brand woven into the fabric of both automotive history and artistic excellence.
A narrative steeped in artistic heritage and engineering prowess, Bugatti traces its roots back to a family of creators and engineers. "Cars are, and always have been the center stage of my life – from designing them to driving them," Heyl reflects. "At Bugatti, I have always sought to combine this fascination with my love for technology and innovation, just as the founders of the brand had done, creating shapes that fulfill the core essence of the brand: performance." Heyl's philosophy is rooted in the pursuit of authentic beauty, where every line serves a purpose, transcending mere ornamentation and embracing a pure focus on form that follows the dictates of performance.

As the torchbearer of design at Bugatti and simultaneously serving as Director of Design for Bugatti Rimac, Heyl shoulders the immense responsibility of steering the future of an automotive icon while nurturing the evolving identity of Rimac Automobili. This multifaceted role demands a nuanced blend of innate talent, an unyielding fascination for style, and a profound understanding of the intricate tapestry of automotive design. Heyl's educational foundation from the esteemed Royal College of Art in London underscores his commitment to mastery and innovation, a legacy shared by some of the industry's brightest luminaries.
Throughout his meteoric rise, Heyl, under the mentorship of Achim Anscheidt, has artfully cultivated a comprehensive vision for the Bugatti brand, establishing a design ethos that encapsulates its unique identity and values. His creations are emblematic of the ideals championed by Ettore and Jean Bugatti, who strove to infuse every detail with beauty. "Beauty comes from the aesthetic of purpose, and the purpose of our vehicles is performance. Therefore, 'form follows performance,'" Heyl affirms, emphasizing the seamless marriage of function and form that defines his designs.
However, Heyl's ambitions transcend convention. His creations challenge norms and exceed limits, evoking the pioneering spirit that animated Ettore Bugatti's groundbreaking innovations, such as the alloy wheel and the lightweight front axle. "It is with great humility, respect, honor, pride, and joy that I take on this new responsibility to write the next chapter in this legendary brand's ethos with dignity," Heyl asserts.
Heyl's technical expertise and design acumen converge in innovations like the Chiron's ingeniously engineered dual-shell boot lid with an integrated vacuum effect, enabling engine air extraction without compromising the car's iconic silhouette. These achievements culminate in the monumental endeavor of the Chiron Super Sport 300+, a triumphant union of engineering and aesthetics, reaching a record top speed of 490.484 km/h (304.773 mph) in 2019. This close collaboration between engineers and designers exemplifies the unyielding commitment to perfection inherent in Bugatti's craftsmanship.
As Bugatti's next-generation design voyage unfurls, guided by the visionary spirits of Ettore and Jean Bugatti, Heyl's unique artistic perspective will usher in a new era of innovation and performance. The forthcoming successor to the Chiron promises to embody the quintessential essence of Bugatti, weaving a tapestry that seamlessly blends the brand's storied history with Heyl's distinctive vision. An homage to Bugatti's pillars of Speed, Luxury, and Elegance, this creation is poised to captivate as a timeless work of art, an enduring symbol of innovation, and a testament to Heyl's meticulous attention to detail.