Nestled in the heart of the UK, the picturesque city of Cambridge beckons sun-seeking adventurers to embrace the beauty of its outdoor wonders. Whether it's indulging in the tranquil allure of meticulously landscaped gardens, sipping refreshing libations on chic rooftop terraces, or embarking on invigorating outdoor activities, Cambridge stands as an idyllic destination for a weekend of sun-soaked exploration.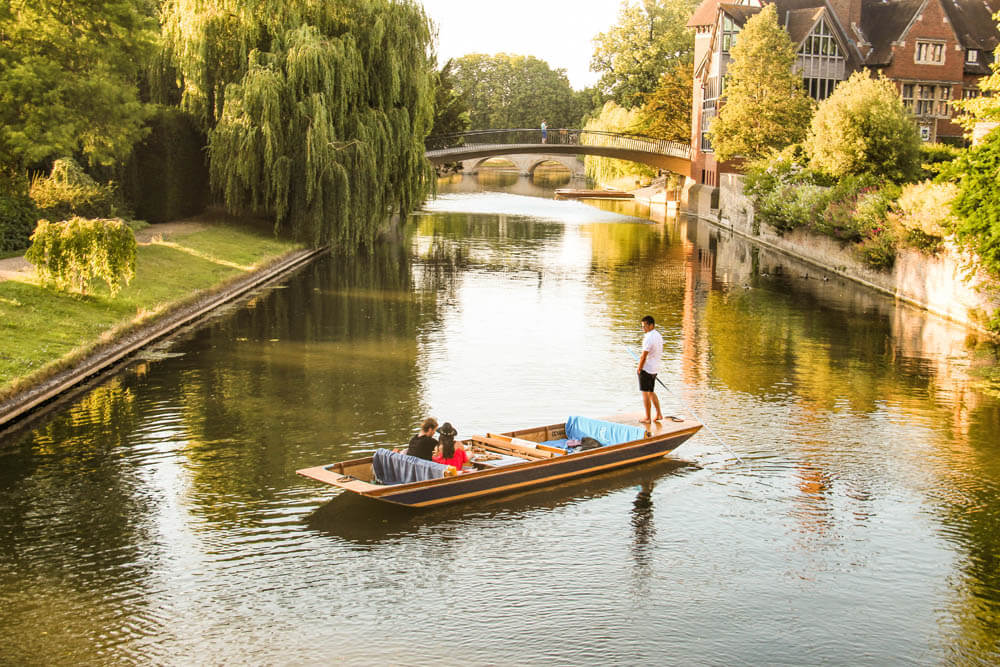 A Tapestry of Outdoor Ventures
As the sun graces the skies between May and September, the Jesus Green Lido opens its doors to the public, inviting them to luxuriate in the recently constructed sauna before plunging into the crystalline waters of the open-air swimming pool. The expanses of Jesus Green provide ample space for relaxation and sunbathing, while the Botanic Garden offers a rejuvenating rendezvous with nature amidst its vibrant blooms. Guided by the allure of sunlight, visitors can partake in free garden tours every Sunday at 2 pm.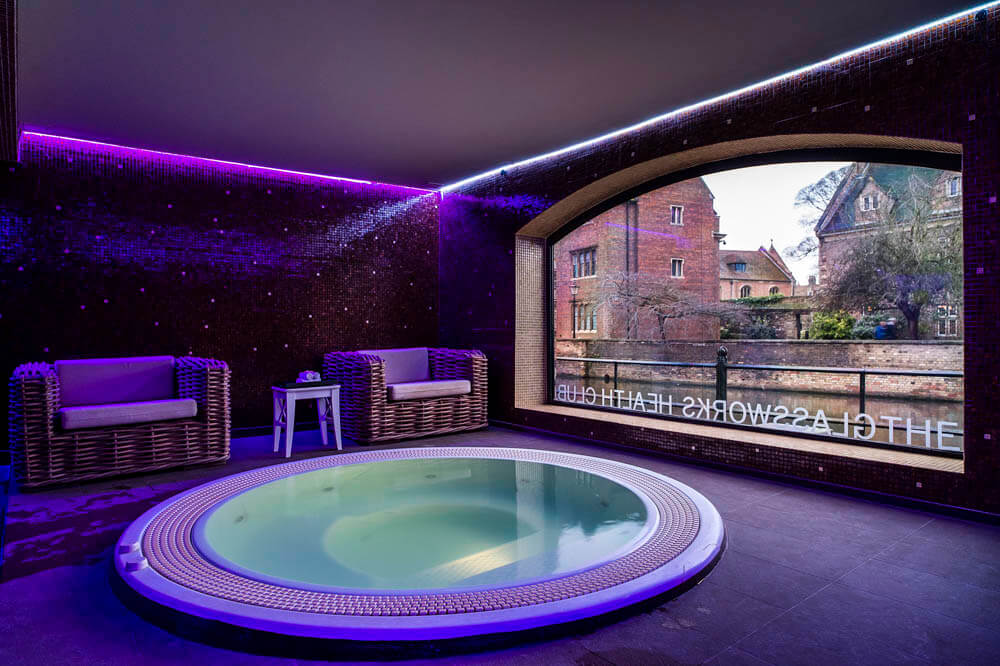 Sporting enthusiasts can engage in spirited matches of tennis on Cambridge's complimentary courts. From the four tarmac tennis courts at Christ's Pieces to the six courts gracing Jesus Green—including two on grass—competition and camaraderie flourish. For families, Lammas Land emerges as a haven, boasting a pool and expansive play area, while Sheep's Green hosts a sanctuary for local wildlife enthusiasts. Embarking on water-based escapades, one can engage in punting, rowing, and paddleboarding, immersing themselves in the serene beauty of Cambridge's riverfront. The "picnic punt" experience offered by Rutherfords presents an exquisite blend of scenic charm and culinary delight.
Redefining Open-Air Gastronomy
The splendour of Cambridge's outdoors extends to its culinary scene, where delectable flavours merge with stunning vistas. A visit to the Varsity Hotel's rooftop terrace treats patrons to a symphony of tantalising cocktails, including the Blushing Russian, Summer G&Ts, and fruity martinis. This elevated haven, overlooking the city's skyline, offers a relaxed ambiance complemented by a delectable BBQ menu available on weekends.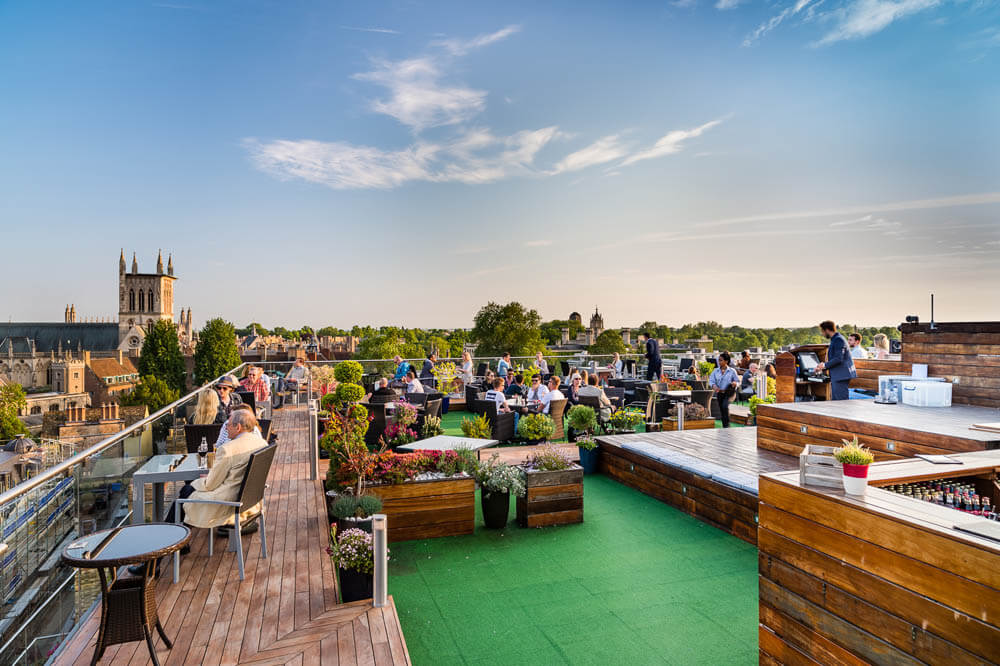 PintShop beckons with its Garden, an oasis of craft beers hailing from independent breweries and a menu featuring hearty pub fare such as succulent beef burgers and pork belly delicacies. Fort St George, the venerable riverfront pub, invites patrons to its charismatic beer garden, where premium beers and triple-cooked chips reign supreme. Overlooking the iconic River Cam, The Garden House offers an al fresco escape with a menu celebrating local produce and game. La Galleria entices with balcony seating, while Millworks presents riverside dining next to the Mill pond, accentuated by charcoal oven grilled steaks. The captivating Novi introduces a vibrant roof terrace adorned with palm trees and botanical cocktails, serving contemporary British small plates.
Unveiling Hidden Treasures
Venturing beyond the city's bustling core unveils hidden treasures that promise memorable escapades. The PAUS retreat, perched atop hills, provides an exquisite relaxation haven featuring open-air hot tubs, a Finnish Barrel Sauna, and the invigorating "Cool Pool." The Gog Magog Hills, nestled in the southeast of Cambridge, beckon trekkers to ascend Little Trees Hill for panoramic views of the city and its surroundings.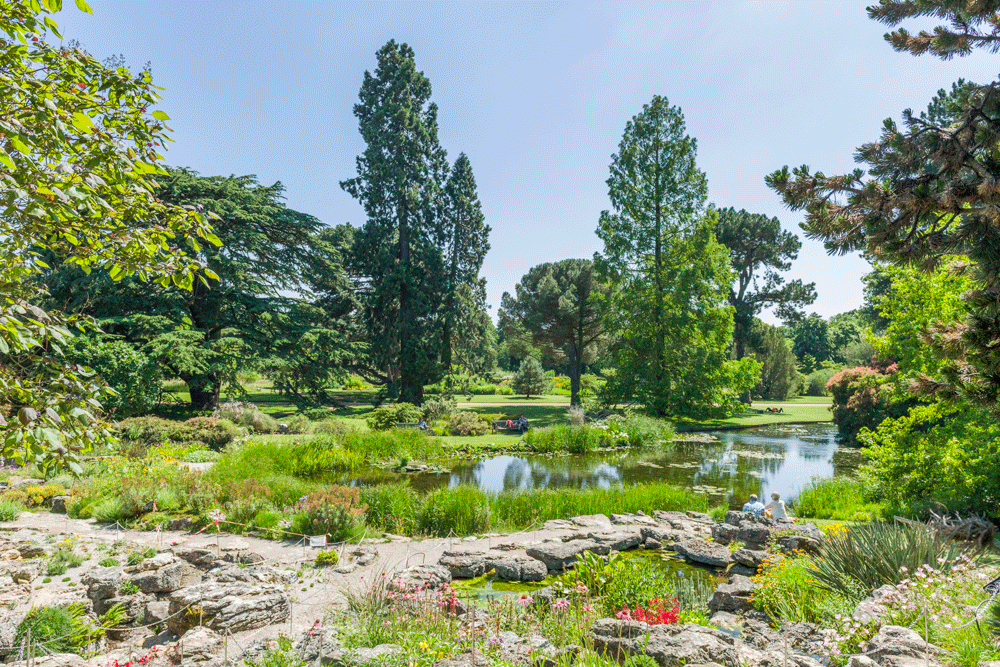 Anglesey Abbey boasts a captivating rose and dahlia garden, while its woodland play area invites children to engage in bug-hunting activities, bird watching, den building, and treehouse explorations. The nearby Wimpole Estate, a National Trust gem, offers sprawling parkland adorned with flora, fauna, and an enchanting Gothic folly. Trails meander through the estate's expanse, promising serenity and scenic wonder.