In a momentous tribute to its 110-year history, Aston Martin unveils the Valour, an ultra-exclusive V12-powered, manual transmission special edition that pays homage to the brand's tradition of exhilarating front-engined sports cars, designed to exhilarate purists seeking unadulterated and visceral driving thrills.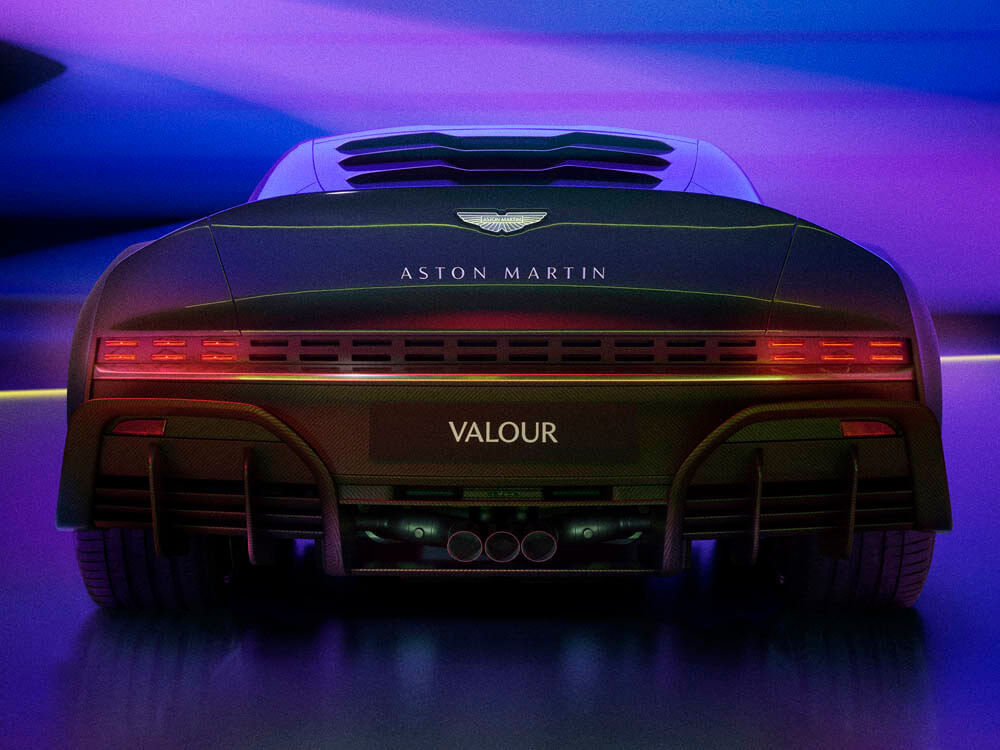 The Valour, the brainchild of Lawrence Stroll, Aston Martin's Executive Chairman, embodies the brand's passion for driving and remarkable heritage. Stroll proudly declared, "Valour is more than just a celebration of Aston Martin's extraordinary legacy; it represents the revitalised and vibrant essence of our brand today. With a blend of classic character and modern execution, Valour encapsulates the excitement and exclusivity that define Aston Martin's storied legacy. A true masterpiece showcasing our world-class design, engineering, and manufacturing prowess, Valour firmly establishes Aston Martin as the champion of drivers and creator of the world's most desirable, exclusive, and thrilling ultra-luxury high-performance cars."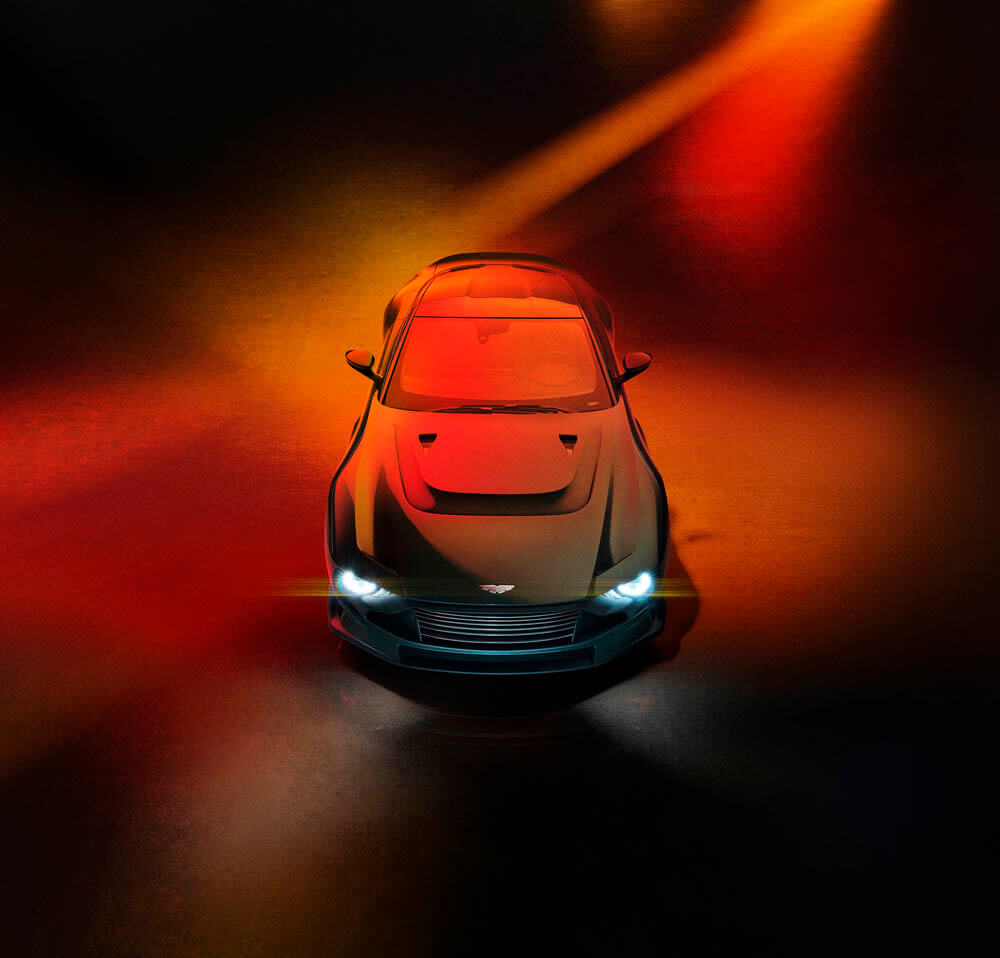 The Valour is a dream come true for driving enthusiasts who crave an immersive and involving experience. As the only front-engined V12 sports car with a manual transmission in 2023, it stands as a testament to a golden era of driving, blending the latest technology and materials while staying true to the essence of Aston Martin's greatest front-engined models.
Drawing inspiration from iconic predecessors such as the original V8 Vantage and the Vantage-based RHAM/1 'Muncher' Le Mans racer from 1980, the Valour inherits the unbridled power and brawn typical of Aston Martin's ultimate sports cars, like the mighty twin supercharged V600 Vantage from the 1990s. Its design and execution mirror the finesse of the exquisite One-77 supercar, while its driver-centric spirit is akin to the unique one-off Victor.
Limited to a mere 110 units worldwide, Valour's rarity cements its position as one of the most collectible Aston Martins ever created. Its awe-inspiring specifications, including the epic 715PS/753Nm twin-turbocharged 5.2-liter V12 paired with a bespoke six-speed manual transmission, ensure an enthralling driving experience and secure its place among the pantheon of all-time great driver's cars.
To make the most of Valour's immense power and torque, it features a unique powertrain calibration, granting drivers full performance and control in every gear. Coupled with a mechanical limited-slip differential and electronic traction and stability control systems, Valour offers an unparalleled connection between car and driver. The finely tuned Driving Modes – Sport, Sport+, and Track – ensure meticulous throttle response, torque management, and sound character for an unrivaled driving experience.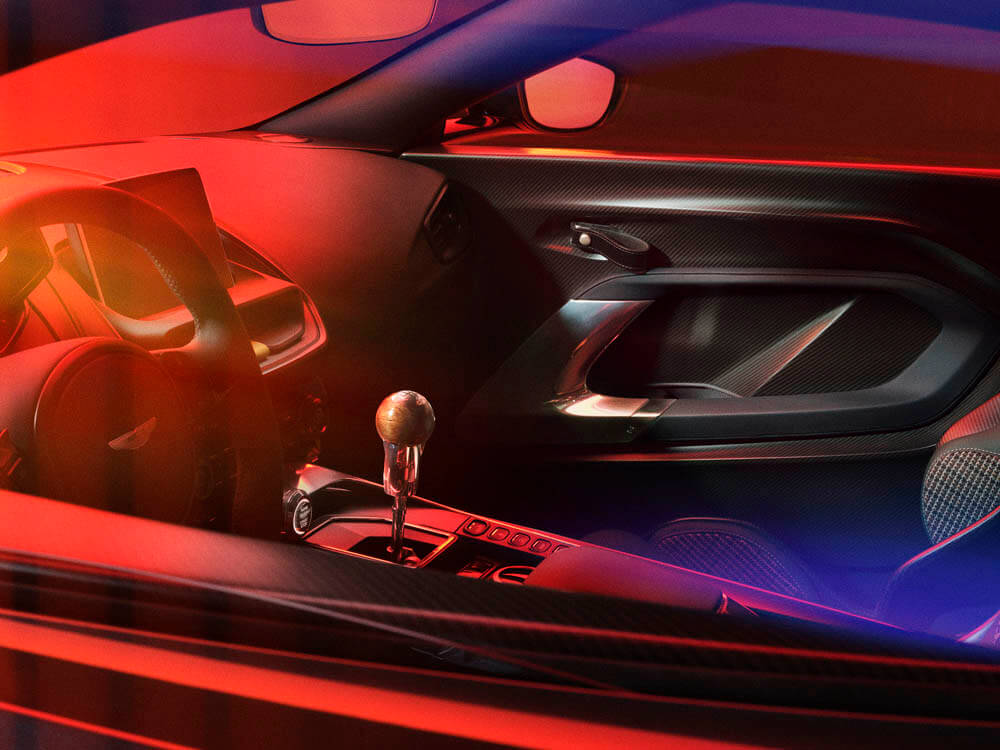 Valour's dynamic prowess is further honed with bespoke suspension, adaptive dampers, and carefully adjusted wheel alignment geometry, striking a perfect balance between precise vertical body control and steadfast resistance to roll. This road car offers a sporting yet compliant ride, ensuring drivers shine on their favourite driving roads.
The hardware package includes standard-fit Carbon Ceramic Brakes, with 410mm x 38mm front discs gripped by 6-piston callipers and 360mm x 32mm rear discs with 4-piston callipers. Offering superior braking performance and reduced un-sprung mass, the CCB discs resist brake fade at temperatures up to 800 degrees, providing drivers with the utmost confidence and control during spirited driving.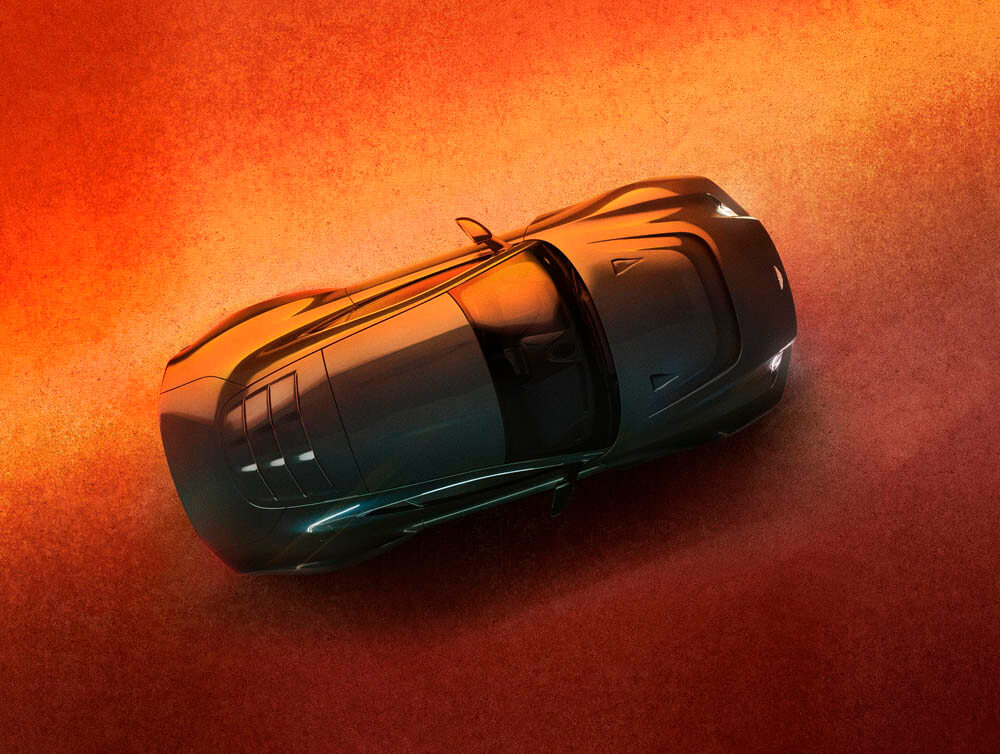 Completing the picture, the Valour boasts stunning 21" lightweight forged alloy 'Honeycomb' wheels wrapped in the latest AML-specific Michelin Pilot Sport S 5 tires, ensuring impeccable handling and road-holding under any conditions.
Simon Newton, Aston Martin's Director of Vehicle Performance, emphasised, "Valour draws inspiration from the iconic muscle cars of our past, delivering abundant power and torque while utilising modern technology and engineering to maximise driving enjoyment. Marrying our fabulous V12 engine with a manual transmission was a unique aspect of the brief, and the result is truly unforgettable – a state-of-the-art driver's car that thrives on pushing limits and possesses the heart and soul of a timeless analogue classic."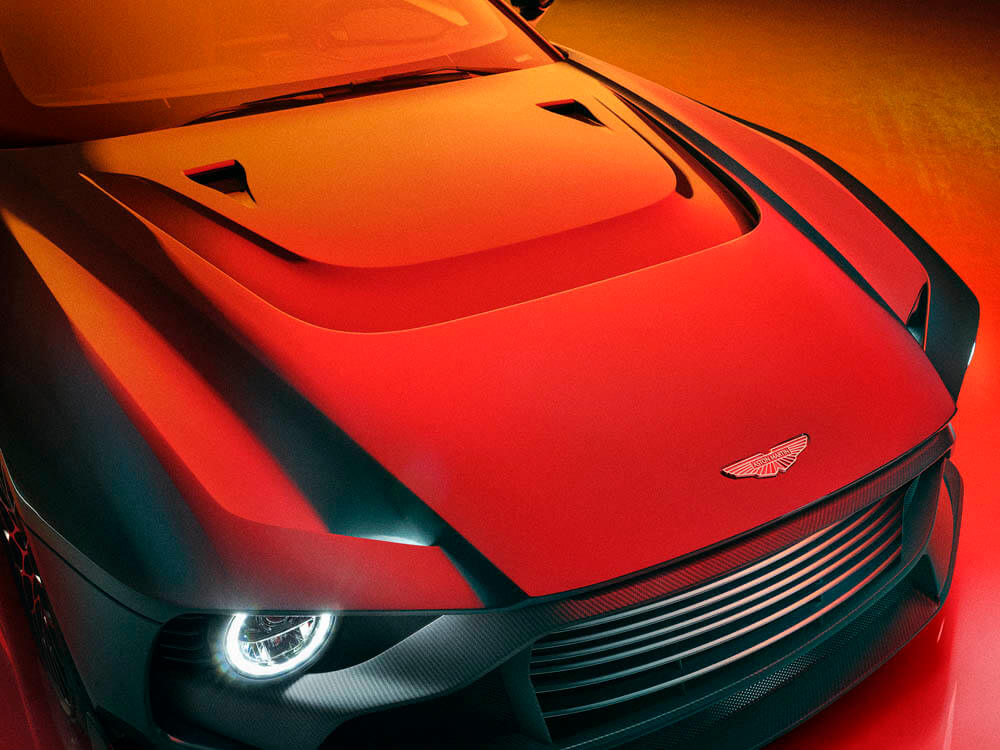 Valour's breathtaking performance is beautifully expressed through its bold, chiseled shape, crafted entirely from carbon fibre. Aston Martin's contemporary design language meets iconic cues from the legendary 1970s V8 Vantage, resulting in a commanding and unmistakable presence from every angle.
The front clamshell bonnet showcases a large 'horse shoe' vent and twin NACA ducts, ensuring ample ventilation for the twin-turbocharged V12 engine beneath. The signature Aston Martin grille has evolved for both form and function, featuring aluminium strakes at its centre and carbon fibre intakes on each side that feed air to the engine and brakes. Unique round LED headlights with rakish eyebrow-like grilles add an air of menace to Valour's front-end.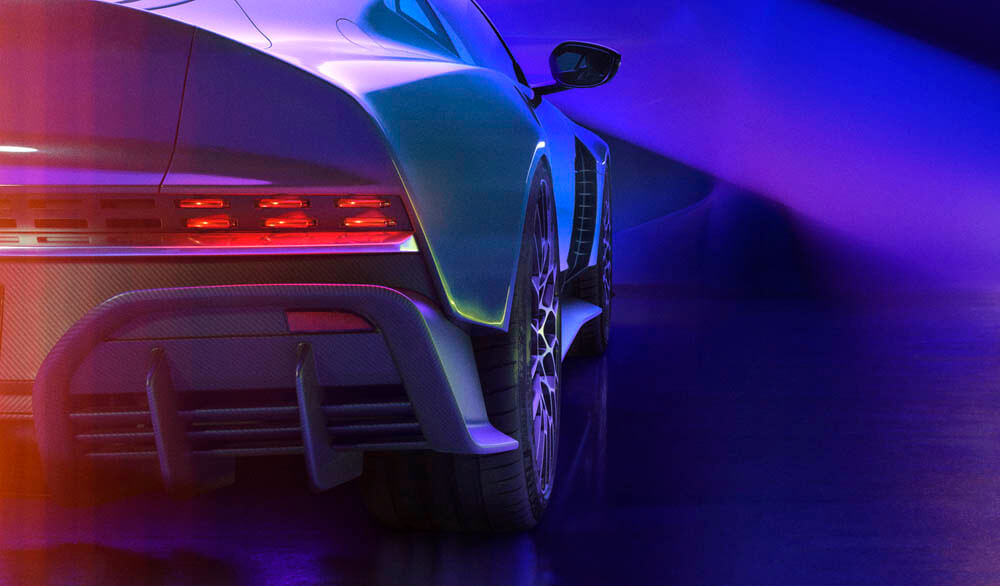 Incorporating modern aerodynamics, Valour's design artfully manages airflow for optimised stability, underscored by a striking front splitter, side fender vents, vortex generating exoblades on the rear screen panel, an upswept Kamm tail, and a prominent diffuser.
The rear-end features a dramatic tail-light graphic, with clusters of LED light blades reminiscent of the groundbreaking Valkyrie hypercar. A full-width aluminium accent elegantly divides the upper and lower sections, emphasising Valour's extraordinary rear design, which centres around a triple tailpipe exhaust system made of lightweight stainless steel. This specially engineered tubing saves 7kg compared to a traditional system while producing a magnificent heavyweight exhaust note.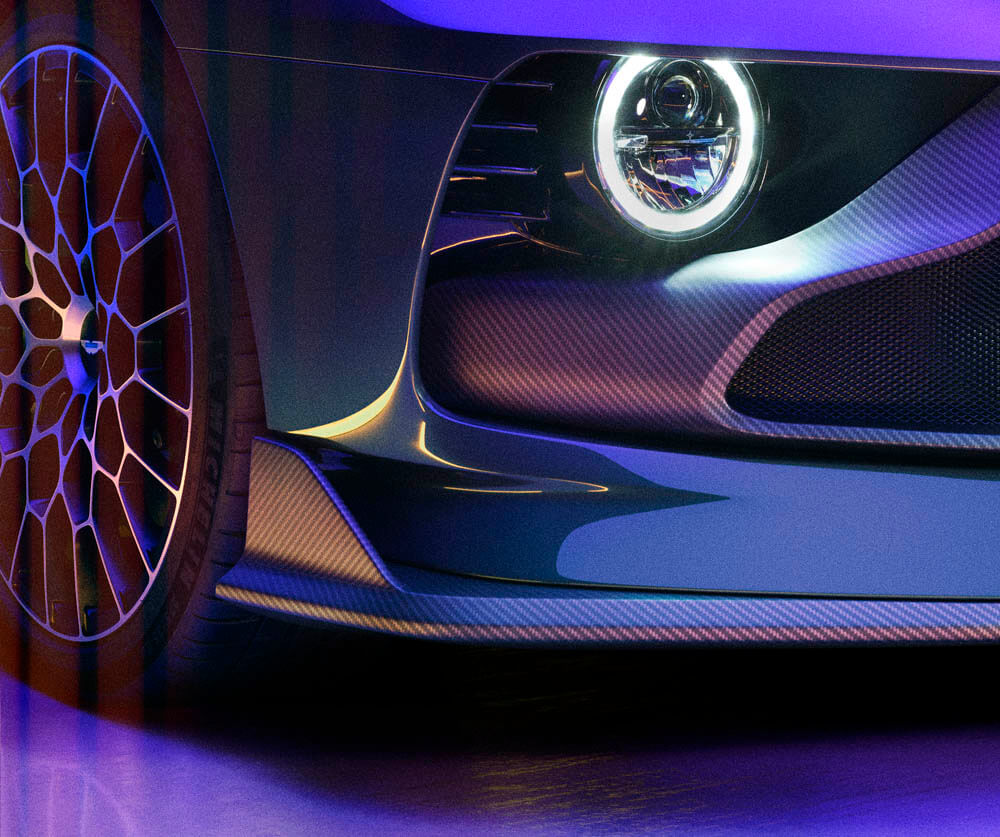 Valour's celebration of Aston Martin's heritage extends into its two-seater cockpit, which exudes timeless simplicity and seductive tactility. At the heart of the experience lies the manual transmission gear lever, available in machined aluminium, titanium, carbon fibre, or walnut, highlighting the mechanical connection and physical engagement that driving enthusiasts yearn for in this age of progress.
Masterful material selection is a hallmark of Aston Martin's interior craftsmanship, and Valour's cabin exemplifies this with a combination of original and highly effective materials that customers can customise to create their unique specifications. The use of traditional woollen tweed, reminiscent of the seat coverings of Aston Martin's 1959 Le Mans-winning DBR1, offers a delightful contrast to the high-tech carbon fibre elements adorning Valour's lightweight performance seats, bespoke door cards, fascia air vents, upper centre console, and transmission tunnel.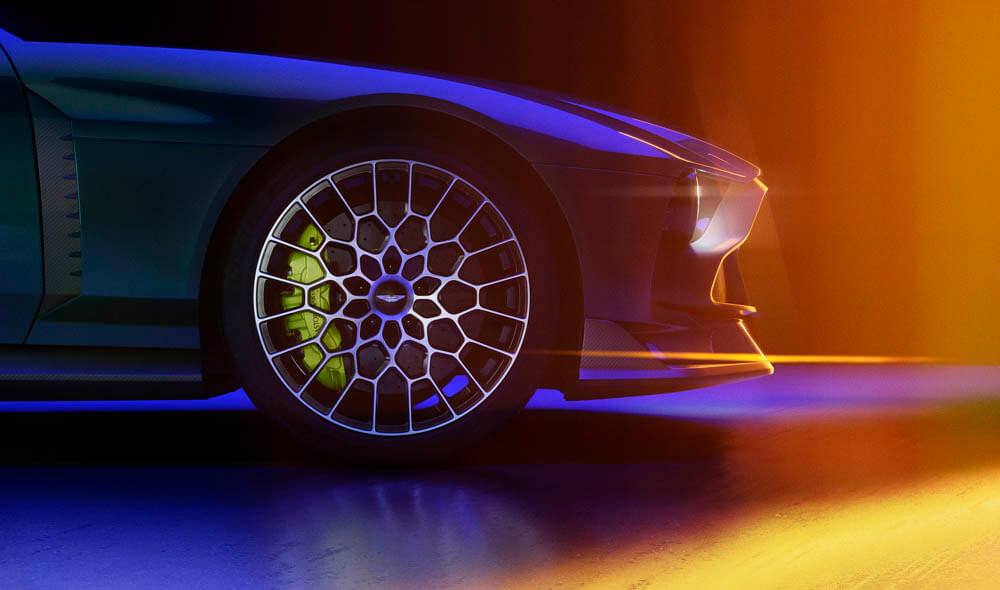 Valour's personalisation options don't end there. Aston Martin offers a flexible livery customisation process, dividing the body into four areas (front, bonnet, sides, and rear), allowing clients to choose from an extensive selection of hand-painted stripes and graphic designs in 21 different paint colours.
For those seeking an even more exclusive experience, Q by Aston Martin provides bespoke specifications, including one-off liveries, fully exposed 2×2 twill carbon fibre bodywork with tint options, painted wheels, Mokume carbon fibre interior detailing, and a range of Johnsons of Elgin tweed and cashmere fabrics for the seats and headlining.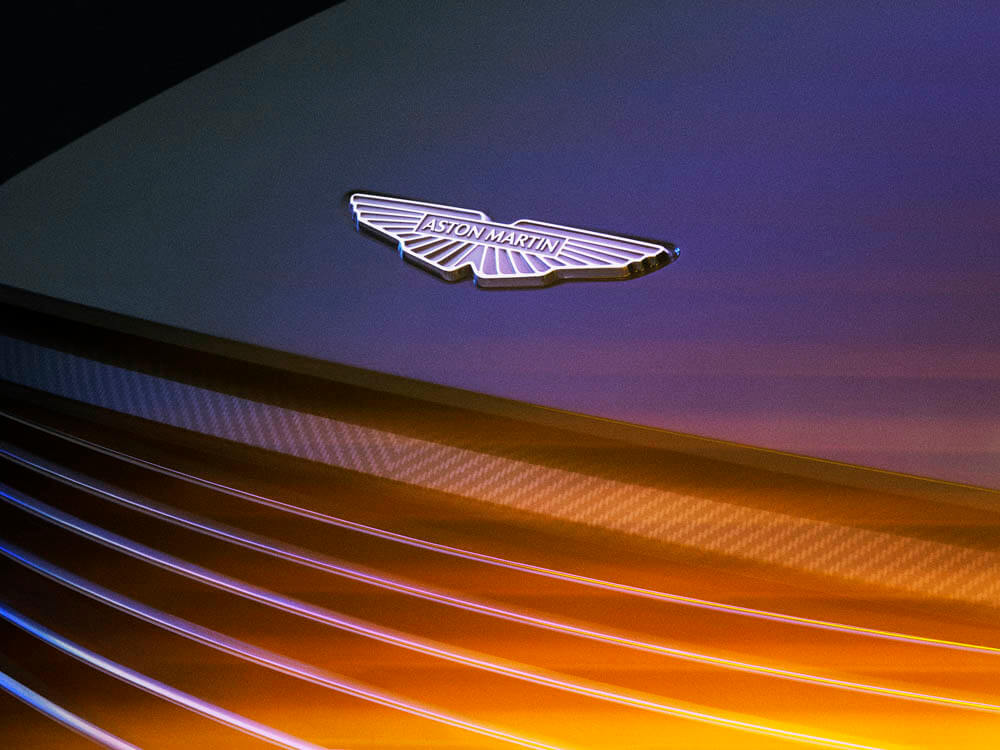 Miles Nurnberger, Aston Martin's Director of Design, expressed his passion for the Valour's design journey, stating, "Aston Martin's design ethos is always progressive, but for such a significant milestone, our 110th birthday, we allowed ourselves a bit more freedom. Valour is gloriously unapologetic, a refined old-school brute that's reimagined through the lens of 2023. We went for a chiseled shape, moving away from the more sculptural forms found in current series production Aston Martins, with bold details and modern materials rooted in the present. The raw physicality of Valour's design speaks volumes about its ferocious performance and analogue thrills, while its advanced technology hints at a car with modern manners and exceptional dynamic capabilities."
Production of the Valour is set to commence in Aston Martin's Gaydon Headquarters in the third quarter of 2023, with first deliveries scheduled for the fourth quarter. Poised to become one of the most coveted cars in Aston Martin's unparalleled lineup of iconic front-engined special series sports cars, Valour is a precious collector's piece that demands to be driven.