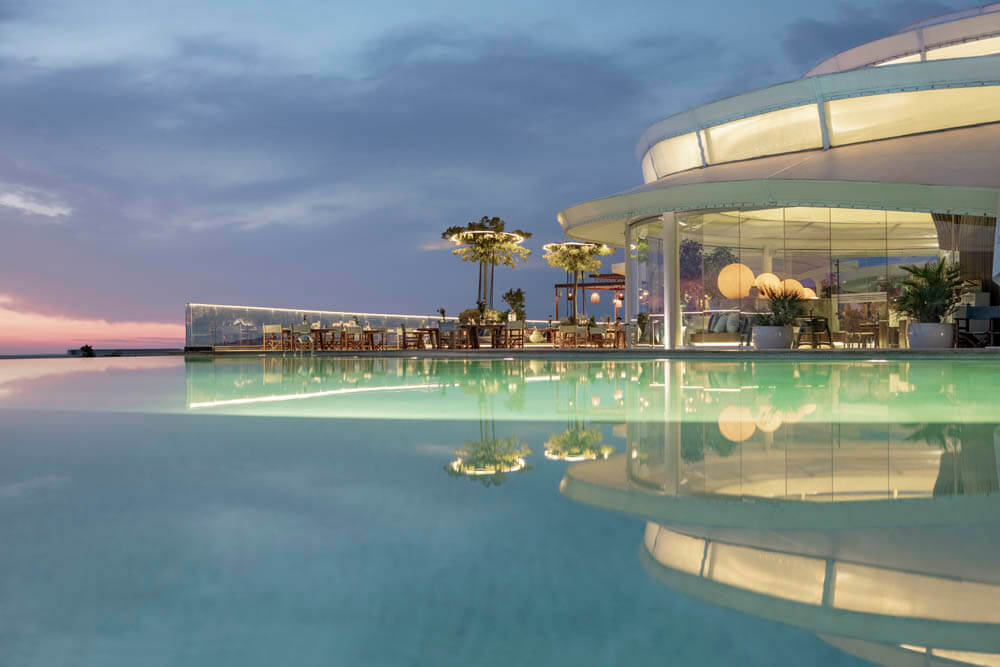 Susona Bodrum, an exquisite gem within the LXR Hotels & Resorts family, which is proudly affiliated with Hilton, is set to redefine luxury getaways this summer. Nestled within a secluded bay on the enchanting Aegean coast, Susona Bodrum offers an unparalleled vacation experience characterised by tailored elegance. With its array of exclusive rooms, villas, and suites, this idyllic retreat invites guests to immerse themselves in opulence while revelling in the breathtaking vistas of the sea.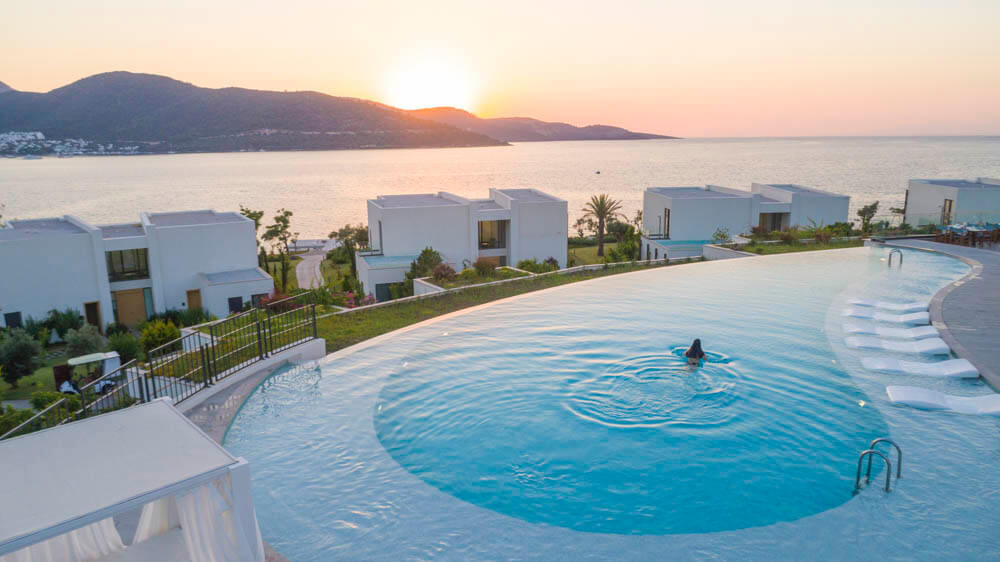 Indulgent Accommodations
Set against the backdrop of the azure Aegean, Susona Bodrum unveils an array of 70 meticulously designed rooms. Each accommodation boasts contemporary sophistication and panoramic sea views. The resort's pièce de résistance comprises sprawling suites and opulent 4-bedroom villas, complete with private pools and verdant gardens. Melding the elements of nature and luxury, these spaces are distinguished by their seamless blend of indoor and outdoor spaces, facilitated by floor-to-ceiling windows.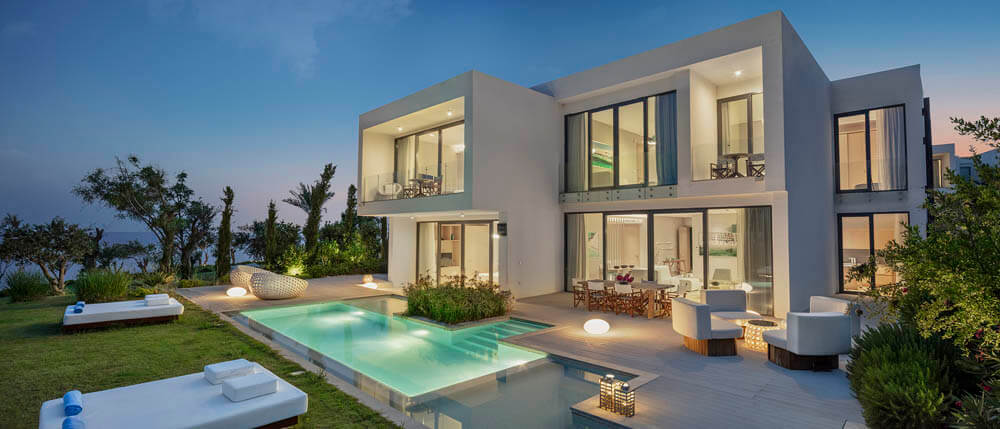 Personalized Exclusivity
A hallmark of Susona Bodrum's allure lies in its dedication to personalized exclusivity. Guests are granted their own haven of relaxation through customized rental options for the L, X, and R piers. This allows for private sun-soaked moments, serene swims in the crystalline waters, and intimate dining experiences. For villa residents, the enriching journey extends to specially curated yoga sessions and lavish amenities like limousine transfers and exclusive access to the Susona boat.
Pampering Oasis
Within this oasis of opulence, the Spa Soul emerges as an oasis of rejuvenation. Renowned for its exceptional massages and revitalizing treatments, the spa transports guests into a realm of tranquility, fostering a profound sense of well-being that complements the paradisiacal setting.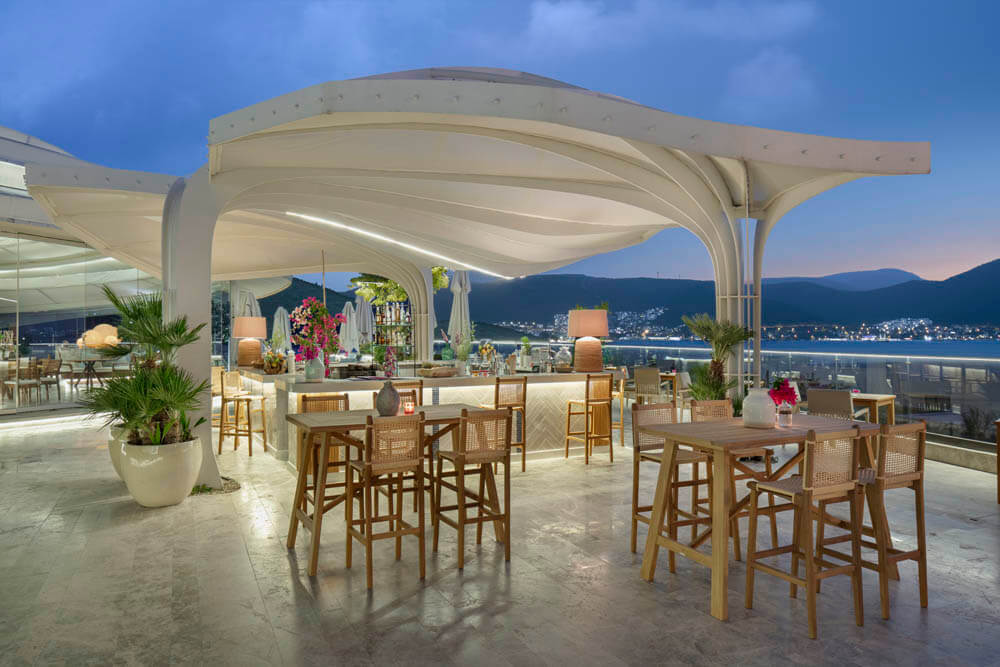 Culinary Revelry
Culinary aficionados are in for a treat as Susona Bodrum presents an enticing array of gastronomic adventures. The resort's dining portfolio includes the refined Malva Restaurant, the inviting Ezi Restaurant, and the vibrant Frankie Beach Club. Whether relishing in a sunset repast at Ezi Restaurant or savoring the acclaimed seasonal and locally sourced delights of Malva Restaurant, guests are immersed in a sensory journey heightened by a boho-chic ambiance that amplifies every bite.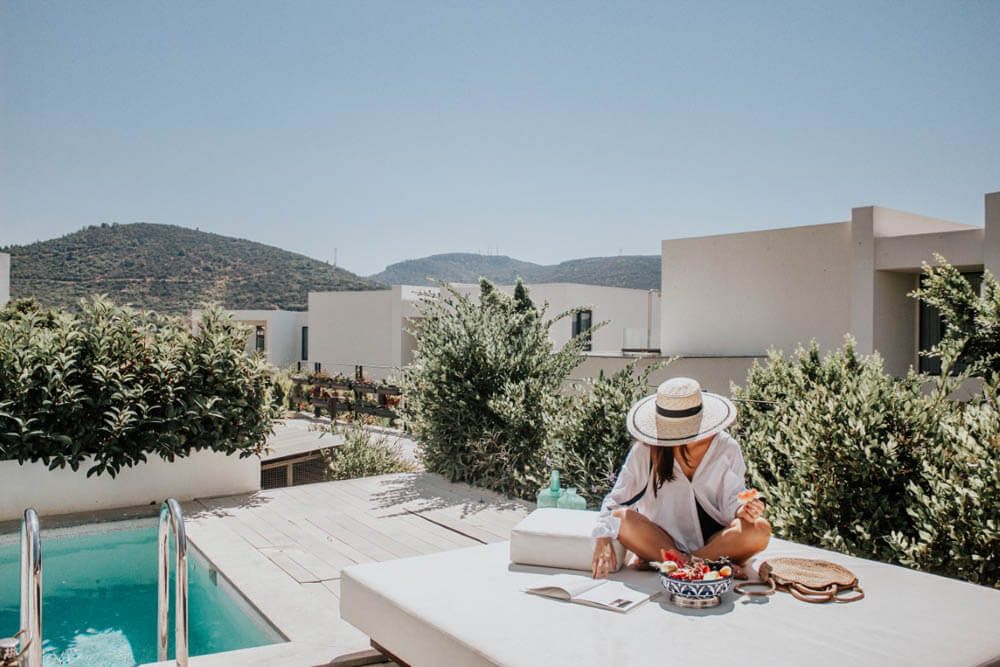 Curated Experiences
Susona Bodrum's dedication to crafting cherished moments is embodied in its thematic programs, aptly titled "Making Moments." An enchanting boat tour experience, accompanied by panoramic views of the Bodrum Peninsula, heralds the beginning of each day. For those seeking a more interactive experience, the "Catch Me If You Can" escapade allows guests to partake in catching their own dinner, guided by skilled chefs.
Cultural Immersion
The resort's Talay Lounge beckons guests to an al fresco gourmet odyssey beneath the stars with its enticing barbeque night. For oenophiles, the "Taste of Aegean Wine Cheese" event presents a gastronomic exploration guided by both seasoned chefs and wine experts. This journey delves into the heritage of the region's finest wines and cheeses, enriching the palates of those eager to uncover its rich history.