As the August bank holiday draws near, the allure of a tranquil getaway becomes irresistible. Thankfully, a collection of opulent UK cottages stands ready to welcome discerning travellers seeking respite, adventure, and elegance. Embark on a journey through some of the most captivating properties that promise an unforgettable escape.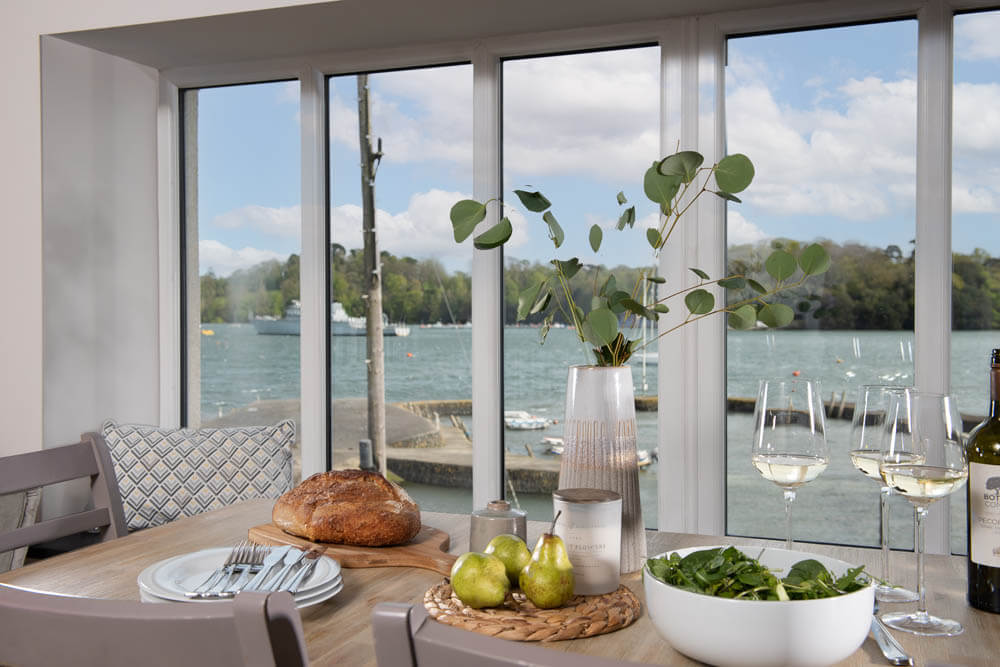 Lynher House, Cornwall
Introducing the newest gem in the portfolio, Lynher House, nestled within a serene harbor, offers a symphony of breathtaking sea views. This abode, designed to captivate your heart, beckons with its waterside allure, tailor-made for relaxation and exploration in the picturesque embrace of Cornwall. Situated along the banks of the River Lynher, the residence offers panoramic vistas of the lush Antony Estate, a cherished National Trust treasure. A splendid launchpad for exploring the Tamar Valley, the tranquil coves of Whitsand Bay, and even the dramatic moorlands of Dartmoor across the border in Devon.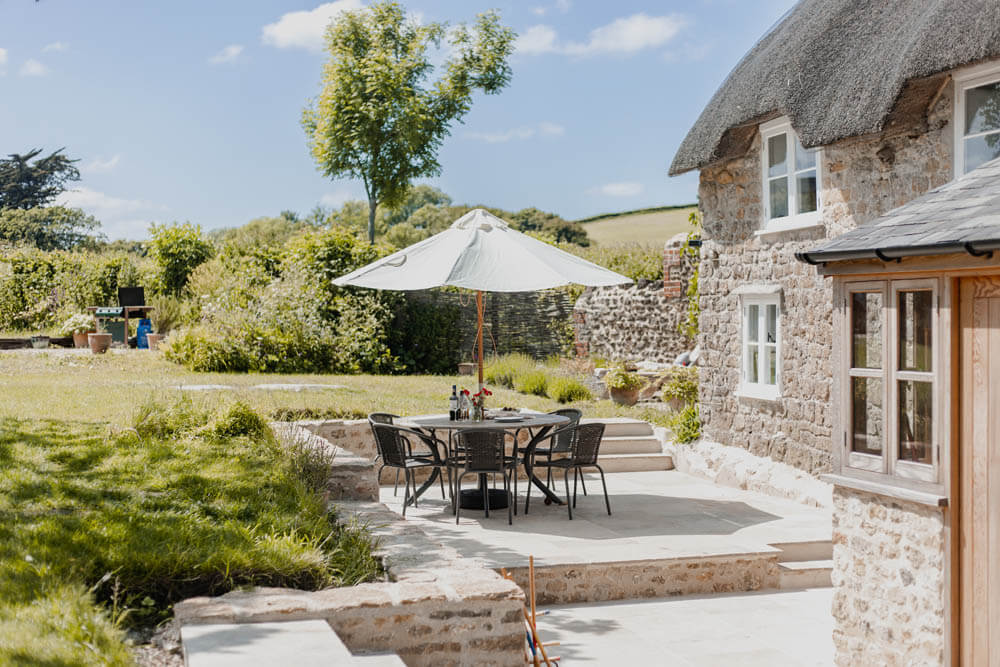 Poorton House, Dorset
Discover the quintessential country cottage that is Poorton House, gracefully nestled near Lyme Regis in the idyllic Dorset countryside. In the charming hamlet of South Poorton, this cottage epitomises rural elegance. With its inviting interior, homely ambiance, and a picturesque cottage garden, Poorton House weaves an enchanting tapestry of comfort. It's an embodiment of the captivating allure of the countryside, beckoning you to indulge in relaxation and respite.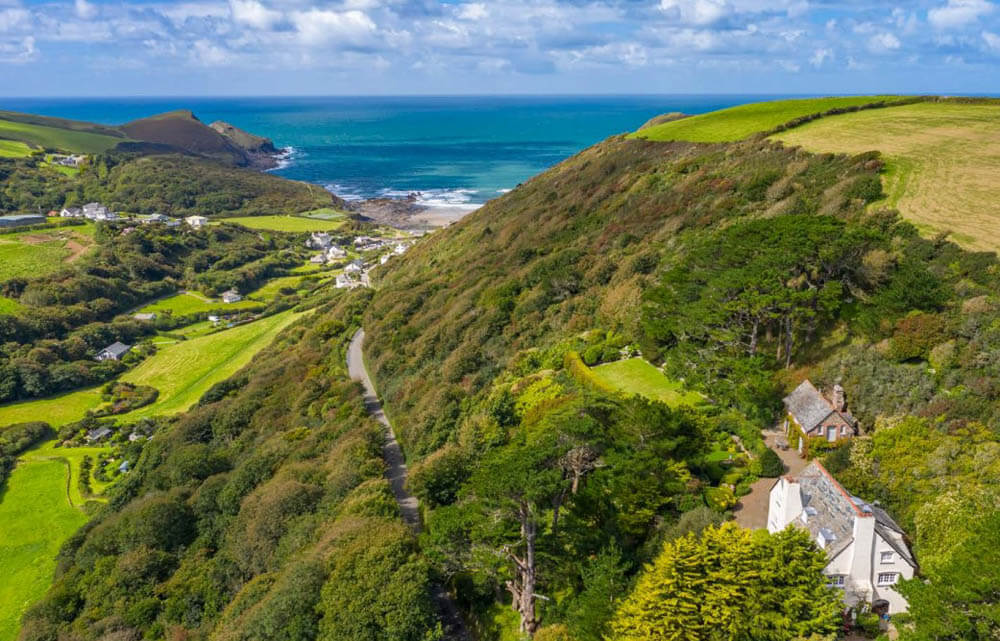 Nancemellan, North Devon
Commanding a prime position along the coastline, Nancemellan is a stunning Grade II Listed family retreat set within the embrace of an Area of Outstanding Natural Beauty. This resplendent Edwardian masterpiece, occupying a sprawling 10 acres of meticulously curated grounds, offers a harmonious blend of period charm and contemporary luxury. With awe-inspiring views of the sea and an enchanting backdrop, Nancemellan serves as a canvas for cherished family memories and invites you to indulge in a holiday of a lifetime.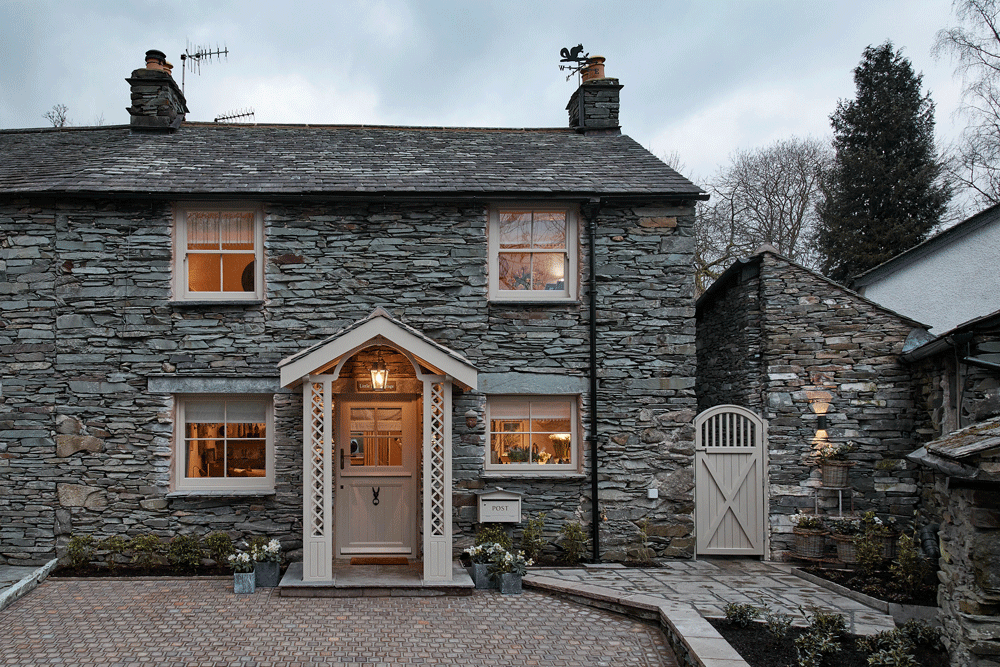 The Little Cottage, Lake District
Nestled within the charming village of Elterwater, The Little Cottage presents an extraordinary gateway to the enchanting Lake District. Positioned conveniently near Ambleside and Windermere, this cottage is a haven for families and couples seeking to explore the region's natural splendour. The cottage itself is a masterpiece, meticulously restored by the visionary interior designer, Katharine Pooley. With a delicate balance of contemporary finesse and timeless charm, The Little Cottage promises a vacation imbued with comfort and grace.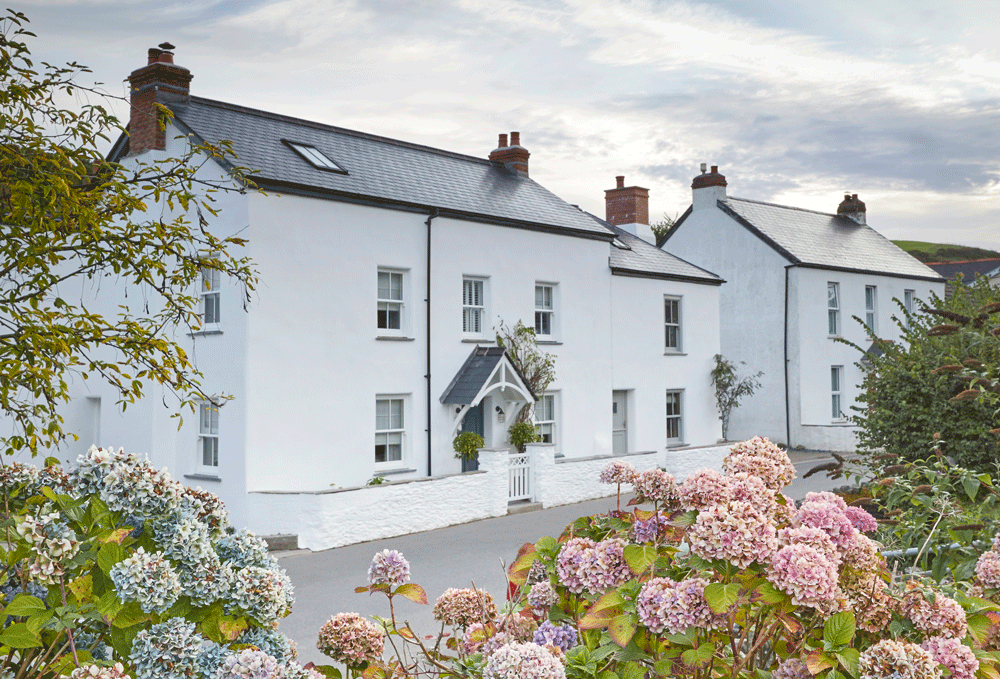 Beach Bay Cottage, Devon
Embrace the allure of North Devon's captivating countryside with Beach Bay Cottage as your luxurious base. Situated in the heart of Croyde village, this elegant abode offers proximity to excellent amenities, vibrant restaurants, quaint pubs, and charming shops. The cottage is a harmonious blend of modernity and coastal chic, meticulously curated to provide a resplendent backdrop for your escape. With its four elegantly appointed bedrooms, Beach Bay Cottage is an idyllic haven for families and groups seeking to forge cherished memories together.