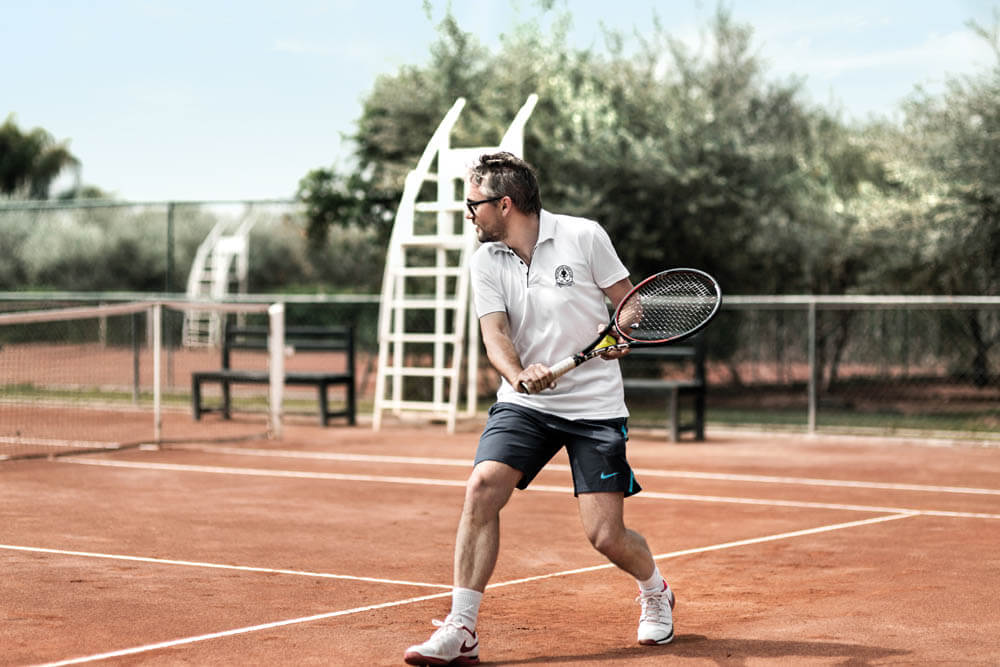 In the heart of Morocco's enchanting landscape lies a jewel of opulence and leisure – the prestigious Fairmont Royal Palm Marrakech. This iconic five-star resort, nestled just south of Marrakech, has recently forged an extraordinary partnership with none other than LUX Tennis, elevating the art of tennis to unprecedented heights. Inspired by Alcaraz's remarkable triumph at Wimbledon, guests can now indulge in an exquisite tennis experience, honing their skills and serving in impeccable style.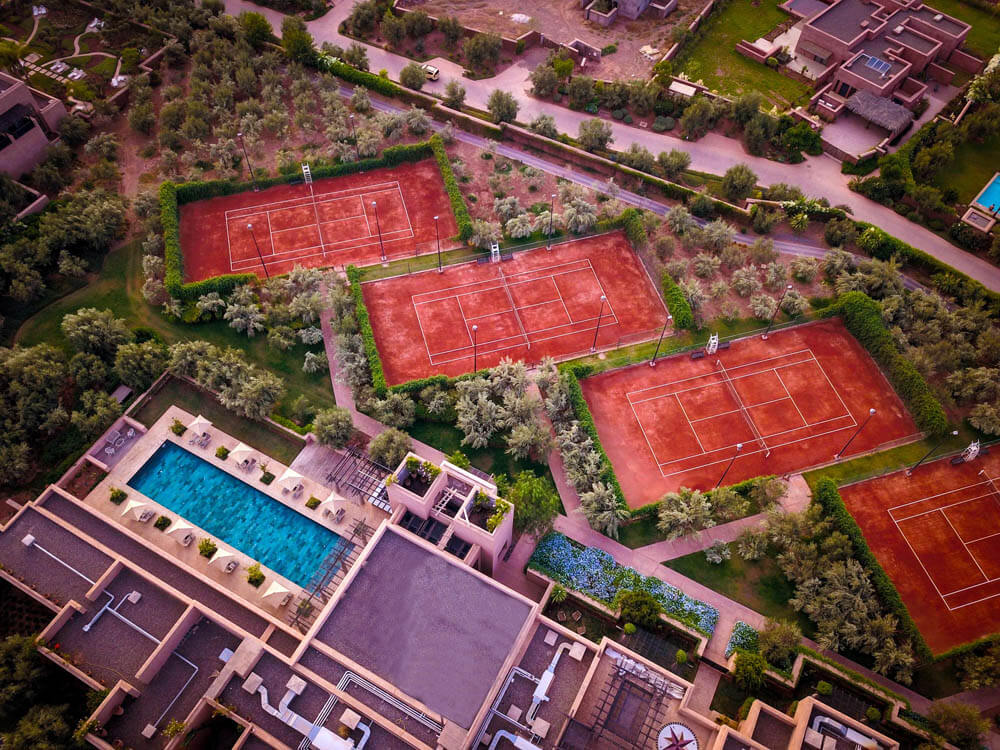 The crowning jewel of this partnership is the set of four clay tennis courts, adorned with the finest amenities and nestled amid 230 hectares of picturesque olive groves and idyllic countryside. As day turns into night, the courts transform into a celestial playground, illuminated by the stars above – a truly magical setting to engage in spirited tennis matches.
Just steps away from the tennis haven lies the state-of-the-art Fitness Centre, a sanctuary of health and wellness, fully air-conditioned and equipped with cutting-edge Technogym facilities and an Olympic-sized swimming pool – a perfect prelude to a riveting tennis match.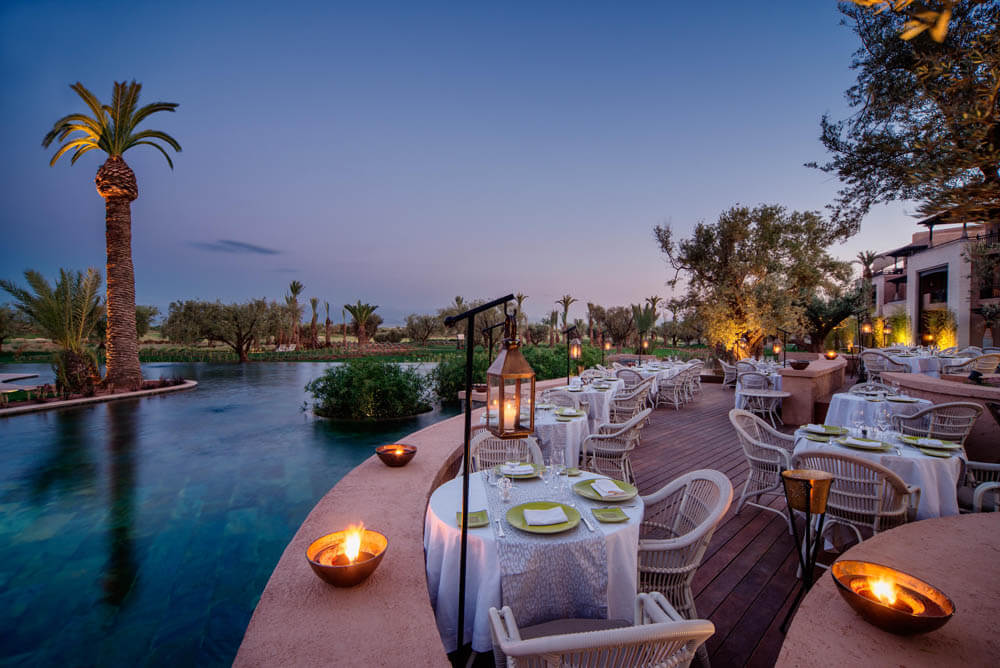 After an exhilarating game on the courts, guests can retreat to the resplendent 3,500 square meter spa, an architectural marvel designed like a traditional riad, offering an indulgent escape for weary muscles. The spa's crown jewel is the authentic Hammam, inviting guests to experience the age-old Moroccan bathing rituals and rejuvenating treatments.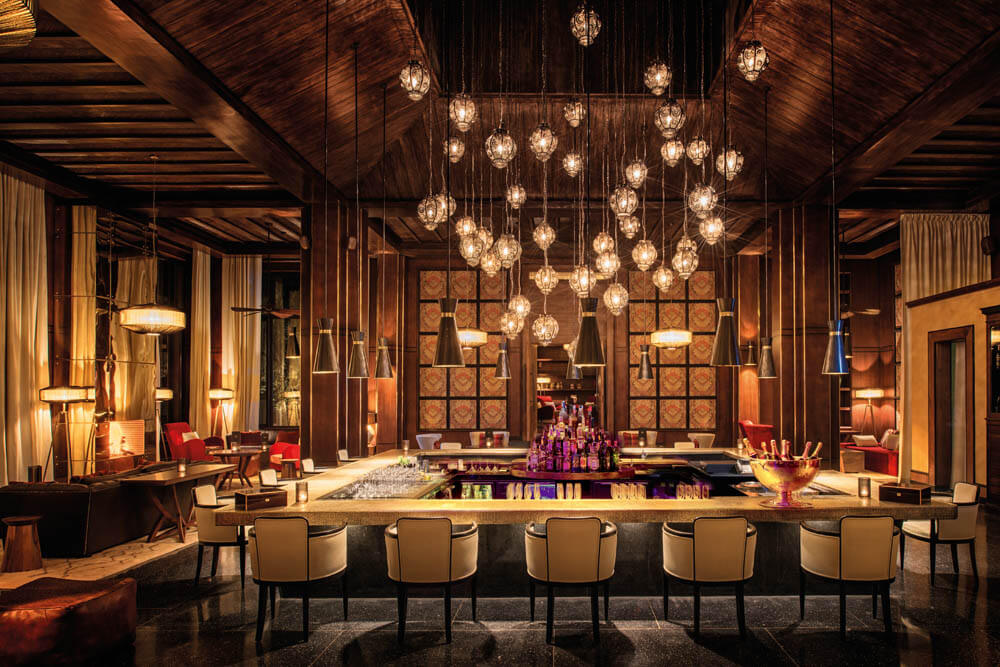 The resort itself is an oasis in the desert, merely 20 minutes away from the vibrant Medina. With 134 lavish guest rooms, suites, and villas, each overlooking the meticulously landscaped gardens and the awe-inspiring snow-capped Atlas Mountains, guests are treated to a visual feast. Adorned with delightful terraces, the accommodations seamlessly blend traditional craftsmanship and textiles with contemporary design, providing a genuine connection to the rich culture and heritage of Morocco.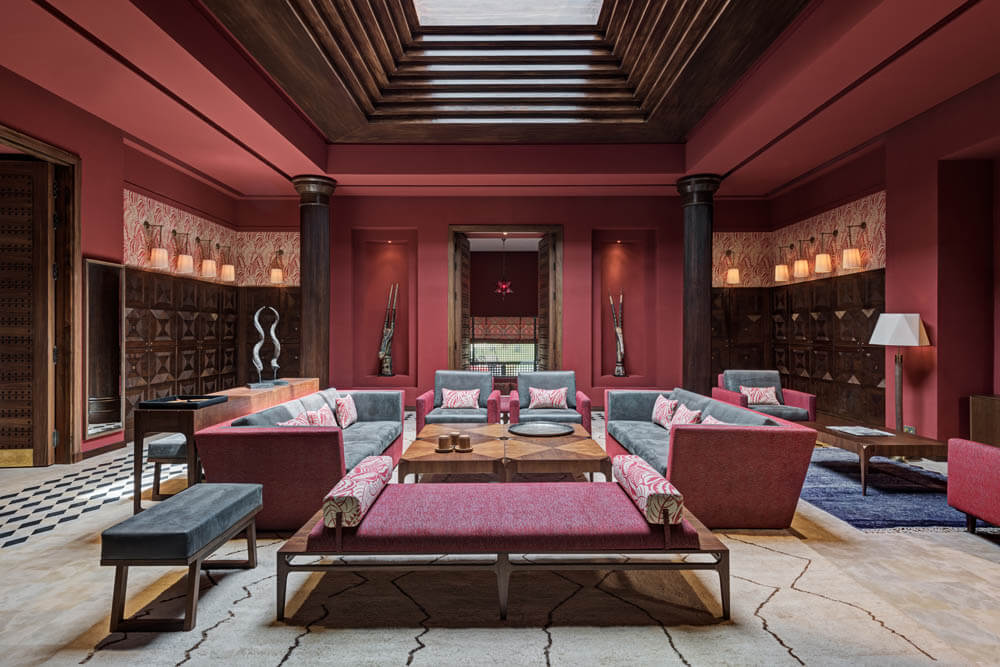 Delighting the palate is an array of six eclectic restaurants and bars, each offering a gastronomic journey through local, seasonal, and international cuisines. A stunning 2,000 square meter pool, the largest in all of Marrakech, beckons guests to unwind and bask in luxury under the Moroccan sun. And for families seeking a delightful retreat, the enchanting 500 square meter Kids' Club, acclaimed as the largest in Morocco, offers a world of fun and wonderment.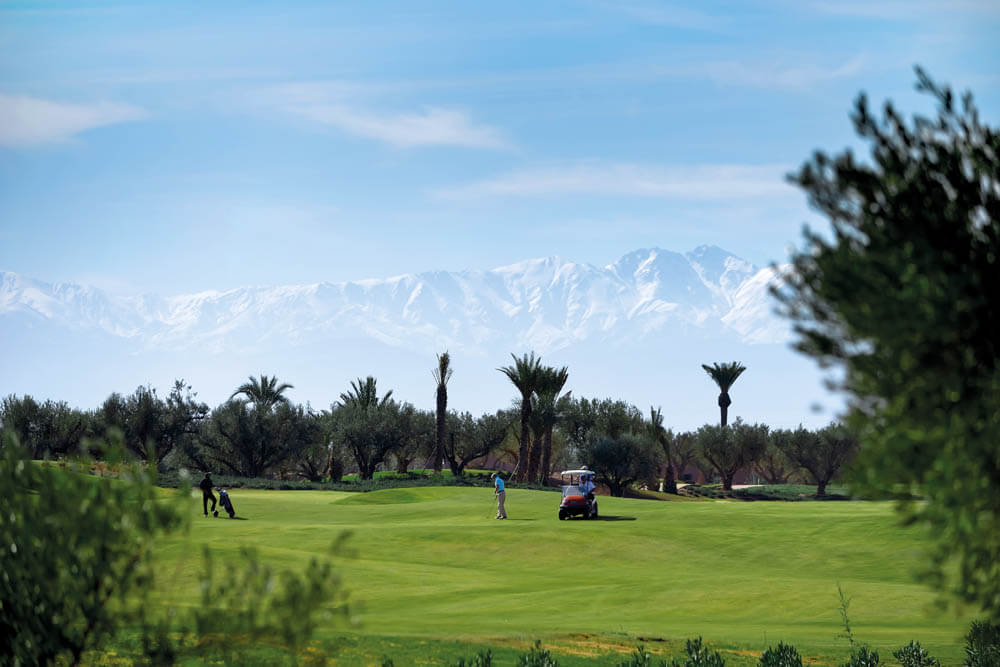 For those seeking to embrace their golfing passion, the Golf & Country Club offers an extraordinary 18-hole Golf Course, envisioned by the brilliant mind of Cabell B. Robinson. But it doesn't end there – the club also boasts The Farm, an enchanting sanctuary teeming with its own vegetable garden, herbs, and fruit trees, inviting guests to immerse themselves in endless joy, education, and new skills to carry home.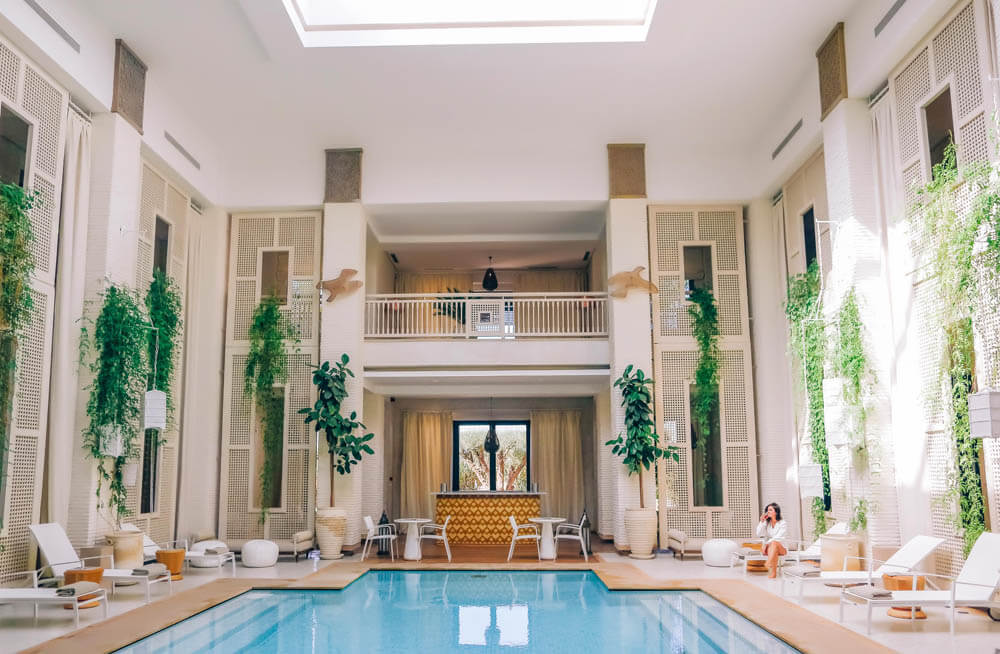 Fairmont Royal Palm Marrakech and LUX Tennis have truly crafted an unparalleled realm of luxury and leisure, where guests can embrace their sporting passions while revelling in the splendour of Morocco's breathtaking beauty. This exquisite partnership is an invitation to experience a truly extraordinary escape, where luxury and leisure converge in perfect harmony. So come, surrender to the allure of Fairmont Royal Palm Marrakech, and unlock the very essence of an opulent lifestyle.