The E-Class has been the benchmark for mid-range luxury sedans for more than 75 years. Mercedes-Benz is set to enter a new era for its business sedan with the introduction of the new E-Class in 2023. The new E-Class is a trailblazer in the shift from traditional combustion engines to electric drive. Additionally, its advanced electronics architecture enables an extensive digital user experience. The first sedan models of the 214 series are expected to be available at European dealerships in the autumn of 2023.
The new E-Class sedan has a classic three-box design with a short front overhang and a long bonnet, followed by a spacious cabin set further back. The car's "cab-backward" design is completed by a well-proportioned rear overhang.
The front of the new E-Class features a black panel-like surface that connects the radiator grille with the headlamps. This black insert is glossy and reminiscent of the design found in Mercedes-EQ models. The three-dimensional radiator grille design can be either progressive or classic, depending on the equipment line. The new E-Class comes with high-performance LED headlamps as standard, while DIGITAL LIGHT is an optional extra that can be added with or without a projection function. All headlamp variants have a unique day and night design. The daytime running lights have an eyebrow shape, which is a typical feature of the brand, and the bonnet is accentuated by powerdomes.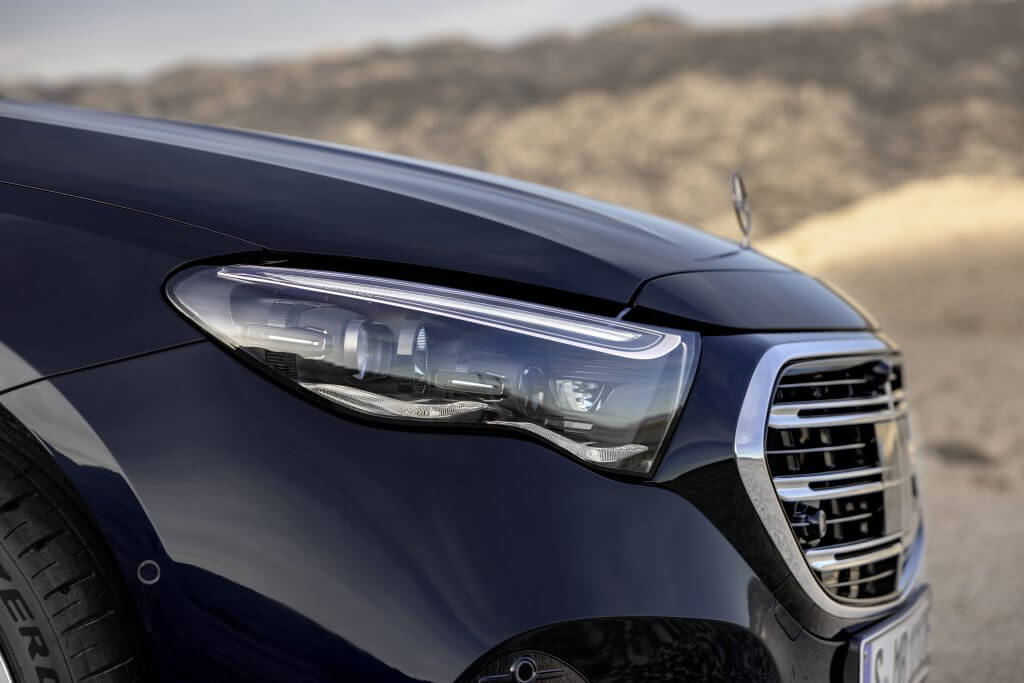 The side profile of the car proudly displays the pleasing proportions and unique "cab-backward" design to great effect. The flush-fitting door handles, which are recognizable from luxury Mercedes-Benz models, are an optional feature. The car's sporty character is accentuated by the two distinct character lines on the side.
The new E-Class boasts impressive highlights at the rear with its two-section LED lights featuring a unique contour and design. The star motif in both light units provides a captivating day and night appearance, making it a sight to behold.