With the recent release of Netflix's Full Swing documentary series, golf has experienced a surge in popularity. Many people are now looking to book golfing holidays, whether with friends or family. However, choosing the perfect destination can be a daunting task, even for seasoned golfers. Travellers seek picturesque settings, pristine fairways, high-quality courses, and convenient hotels with additional amenities for the entire group. From the Scottish Highlands to sunny Portugal, we bring you some inspiration for a perfectly situated golfing getaway.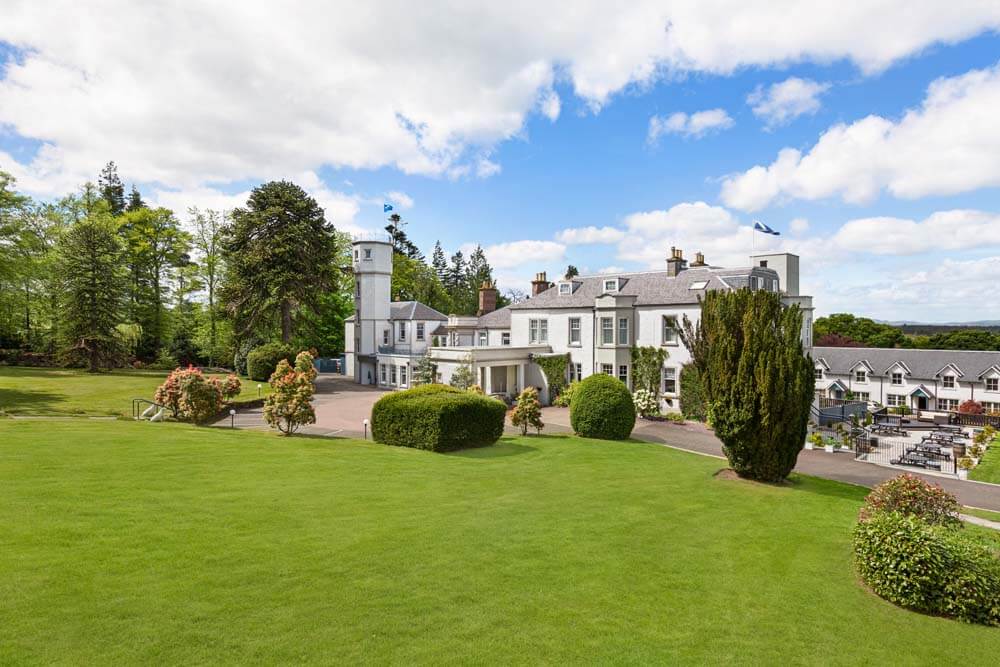 Wyndham Duchally Country Estate, Scotland
The Wyndham Duchally Country Estate, a charming property established in 1838, is nestled within 27 acres of breathtaking Scottish Highlands. Conveniently located between Edinburgh Airport and Glasgow Airport, the resort offers proximity to prestigious golf courses like Gleneagles and The Old Course at St Andrews, making it an ideal choice for avid golfers. These courses have hosted legendary players from around the world, adding to their allure. After a rewarding day on the fairways, guests can unwind in the hotel's exceptional spa and indulge in one of the 50 Scotch Whiskeys at the Whisky Bar. The hotel features a heated indoor pool, hot tub, sauna, children's pool, and a kids' club, ensuring relaxation and entertainment for everyone.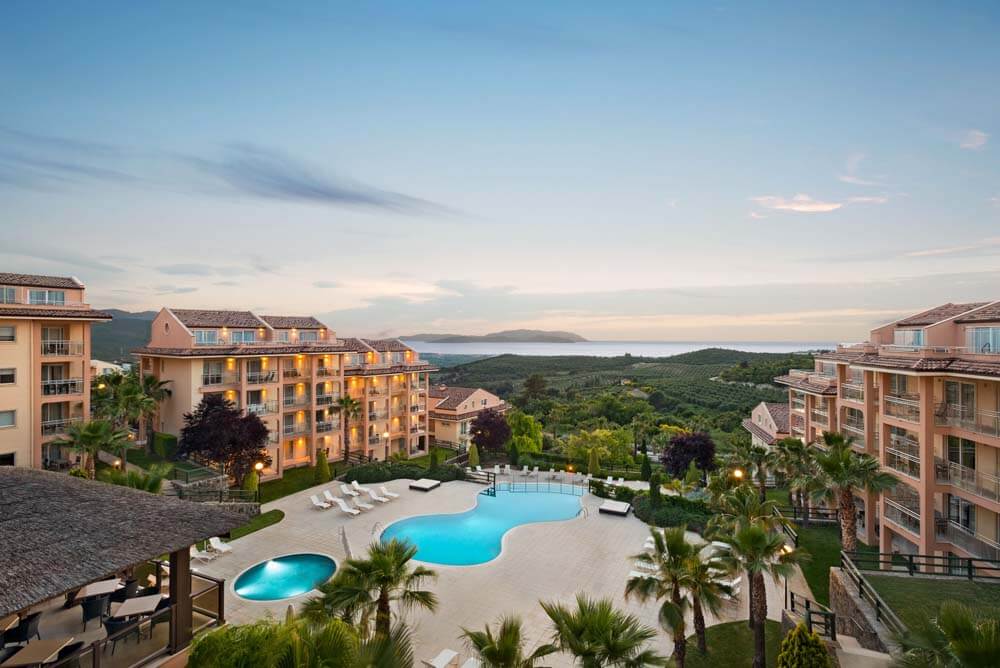 Wyndham Residences Kusadasi Golf & Spa, Turkey
Located on the stunning western coast of Turkey, overlooking the awe-inspiring Aegean Sea, Wyndham Residences Kusadasi Golf & Spa offers a slice of paradise for couples and families alike. Surrounded by lush subtropical gardens, the resort provides a tranquil escape with friendly multilingual service and an array of fantastic amenities. The hotel boasts an 18-hole golf course set on hilly terrain, offering magnificent views of a national park and the Greek island of Samos. After a fulfilling day on the course, guests can rejuvenate at the full-service spa, enjoy the beach club, and savour delightful dining options at the on-site restaurants and bars. The hotel caters to guests of all ages with a free kids' club and live entertainment.
Wyndham Grand Residences Costa Del Sol, Spain
For those seeking a well-rounded holiday experience, Wyndham Grand Residences Costa del Sol Mijas is the perfect choice. Situated just minutes away from the 18-hole Chaparral Golf Club in the Mijas Golf Valley, this resort is a dream come true for golf enthusiasts. The Mediterranean Forest course, set in a protected area, enhances the natural beauty of the region. Additionally, the resort's proximity to the stunning golden beaches and vibrant town of Fuengirola ensures there is something for everyone. Guests can indulge in a full-service spa, make use of the kids' club and tennis courts, enjoy live entertainment, and relish impeccable dining options. This destination allows for a combined holiday of golfing, cultural exploration, and relaxation.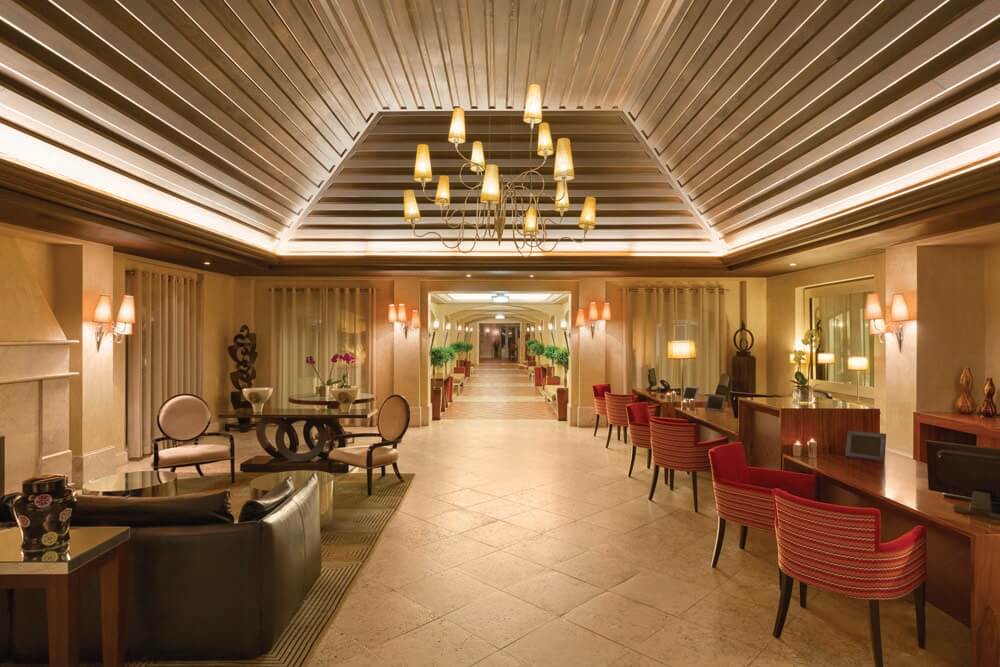 Dolce by Wyndham CampoReal Lisboa, Portugal
Nestled among the verdant rolling hills of western Portugal, Dolce by Wyndham CampoReal Lisboa is a haven for golf enthusiasts. Located just 30 minutes north of Lisbon, this retreat offers an 18-hole golf course on-site. After a rewarding round, guests can unwind at the fantastic spa, which includes indoor and outdoor pools, a sauna, steam room, and treatment rooms. For those seeking alternative activities, the region offers esteemed local wineries to visit and the opportunity to explore the countryside on horseback. The elegant rooms feature balconies with views of the golf course and the stunning surroundings.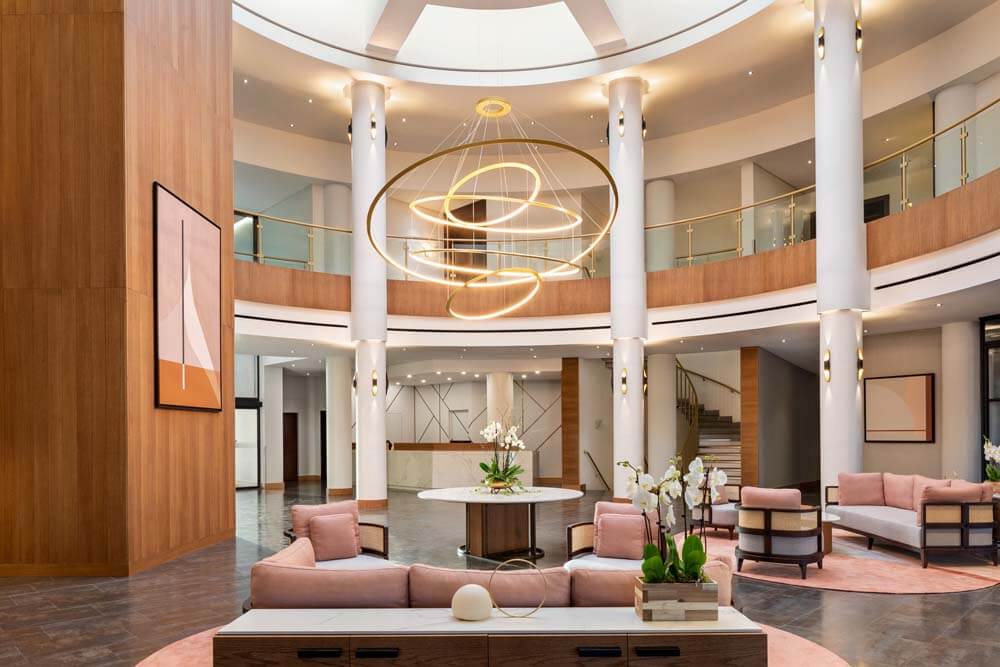 Wyndham Grand Algarve, Portugal
For the ultimate getaway in southern Portugal, Wyndham Grand Algarve is the perfect choice. Situated within the picturesque Ria Formosa Natural Park and within walking distance of Quinta do Lago Beach, this sophisticated 5-star hotel offers unparalleled amenities and world-class service. With six renowned golf courses in the area, golf enthusiasts will find themselves spoiled for choice. After a fulfilling day on the course, guests are invited to relax and rejuvenate at the full-service spa, complete with indoor and outdoor pools.
Whether seeking a golfing adventure in the Scottish Highlands, the stunning Turkish coast, the sunny Spanish Costa del Sol, or the rolling hills of Portugal, Wyndham Hotels & Resorts provides exceptional options for an unforgettable golfing holiday.