In the heart of the French Alps, Val d'Isère gears up to embrace yet another exhilarating winter season. As the snow-covered paradise readies itself to welcome guests, it unveils a lineup of opulent offerings designed to elevate the alpine experience. Luxury accommodation, tantalising gastronomy, rejuvenating wellness programs, and captivating activities await all who seek refuge amidst its breathtaking landscapes. As the winter chill descends, Val d'Isère is poised to become the ultimate destination for discerning travellers seeking the perfect blend of adventure and sophistication.
New Heights in Accommodation
For those in search of the epitome of ski-in-ski-out luxury, Airelles Val d'Isère opens its inaugural chalet this season. This masterpiece boasts four sumptuous bedrooms, accommodating up to eight fortunate guests, and provides direct access to the pristine slopes, offering enchanting vistas of Bellevarde. Meanwhile, for larger groups yearning for opulence, the Silverstone Lodge emerges as a tantalising addition to Alpine Collections' array of accommodations. Situated a stone's throw from the village centre, this ski-in-ski-out haven features two deluxe suites and four lavish penthouses, capable of hosting groups ranging from eight to seventeen. Complete with a private pool, a cinema room, and a massage booth, this high-end property promises a captivating setting filled with endless delights. Furthermore, the newly minted 3-star Solaise Apartment takes its place in the heart of the village, presenting a two-floor penthouse apartment offering breathtaking views and sleeping up to twelve guests. Guests will delight in access to a communal spa, swimming pool, steam room, and gym, ensuring that there is something to please all ages.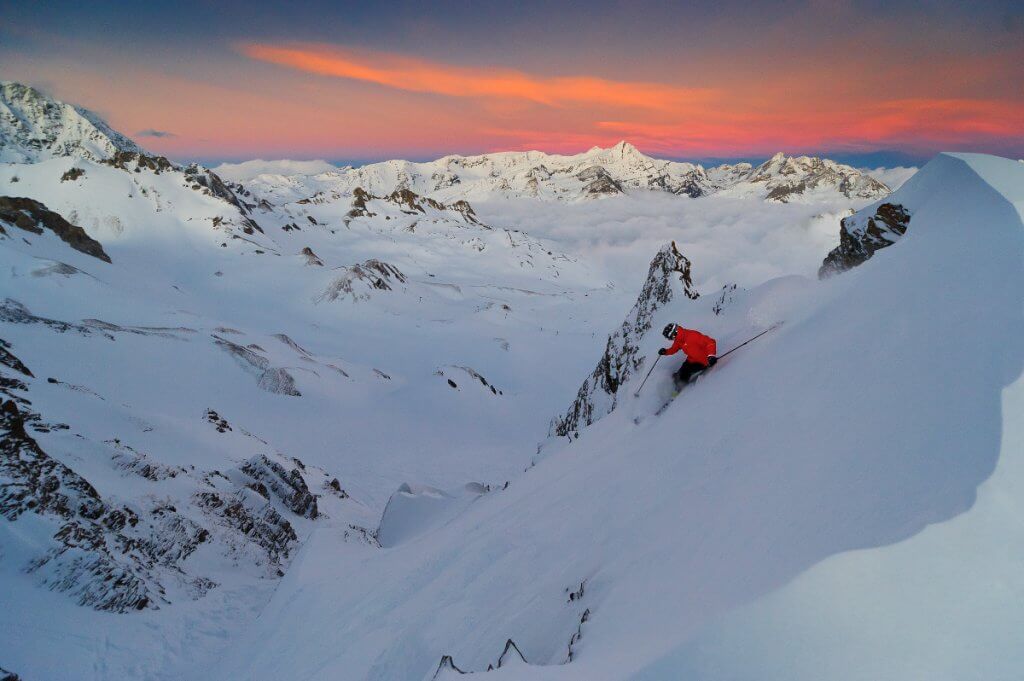 Gastronomic Extravaganza
Val d'Isère's gastronomic scene continues to evolve and captivate discerning palates. The iconic La Folie Douce unveils an exclusive VIP rooftop area, where guests can bask in the glory of captivating cabaret shows. Firmly establishing its presence in the world of cabaret entertainment, this venue is set to become a major player. Additionally, the heart of the village welcomes the new restaurant L'Alpin, nestled within an authentic mountain chalet. Serving traditional homemade cuisine, it proves to be the perfect haven for warming up after a day of exhilarating skiing. Not to be outdone, the beloved L'Ouillette, which overlooks the striking lake, has undergone a lavish refurbishment, unveiling a new terrace with panoramic views. Enhancing the nightlife scene is the all-new Bar de Tontons, where daily entertainment, including concerts, wine and beer tastings, and DJ sets, will elevate the après-ski experience to new heights.
Revitalize at Altitude
Le Refuge de Solaise, perched as the highest hotel in the Alps, introduces its new wellness and serenity program: "RESET." Comprising five steps – Regenerate, Respire, Recharge, Reconnect, and Restore – this program promises a unique physical and olfactory experience designed to fully rekindle the mind-body connection in a tranquil setting. The RESET retreat includes an invigorating hammam session, exfoliation, aromatic pouch massages, and calming sound healing. Closer to the village, Le Yule, the epitome of luxury family hospitality in Val d'Isère, proudly announces its partnerships with two leading French brands, Biologique Recherche and Wesak Paris, aligning perfectly with their commitment to luxury and excellence.
Val Square Commerces & Co: The Heart of La Daille
The La Daille area undergoes a transformation with the full-scale renovation of its shopping center, poised to reopen this winter season under the new name of Val Square Commerces & Co. This ambitious six-million-euro project will present a completely rejuvenated space, where visitors and residents alike can revel in its vibrancy. Serving as a lively hub in the heart of La Daille, Val Square will also feature a digital tourist information point and a diverse selection of food and beverage options. Skimium Val Ski shop, one of the village's largest, will cater to shopping enthusiasts, while Val Agence, La Daille's longstanding estate agency, welcomes customers to its brand-new premises. Furthermore, the ESF children's area, nestled within Val Square, offers expert instruction for budding skiers as young as three years old.
Val d'Isère Le Club: An Exclusive Haven for Loyal Devotees
Val d'Isère introduces its exclusive club, Val d'Isère Le Club, designed as a tribute to the resort's most ardent admirers. This distinguished club grants members access to a world of privileges, including exclusive events, behind-the-scenes adventures, and more. Medals are bestowed upon members who have devoted a decade to Val d'Isère, opening doors to even more exclusive benefits throughout the resort. Becoming a part of this elite club is as simple as registering via the Val d'Isere website.
Embrace the Local Wildlife on the Gypaète Adventure Slope
This winter season brings forth the Gypaète Adventure Slope, named in honour of one of Val d'Isère's emblematic symbols, the bearded vulture (or gypaète). Dotted with features inspired by the local fauna and crafted from natural materials, this slope promises a unique experience. Inspired by land art, it offers a ski-through tunnel adorned with vulture-themed motifs, a grand arch marking the slope's start, a giant feather that doubles as a xylophone, a thrilling slalom course, and much more.
Enhanced Flexibility for Lift Passes
For added convenience, the Val d'Isère Ski App now offers a simplified method for purchasing lift passes, thanks to its contactless pass recharging system, saving guests valuable time. Furthermore, 28 new lift gates will be installed this winter, enabling the purchase of 4-hour lift passes. This accommodates the evolving preferences of modern travellers who seek a more hybrid approach to their ski holidays, blending time on the slopes with various other activities. Additionally, the Tourist Office has undergone a comprehensive refurbishment, ensuring visitors have easy access to all the information they need.
As Val d'Isère readies itself for another spellbinding winter season, the convergence of luxury, entertainment, and adventure awaits those who seek the pinnacle of Alpine experiences. With each passing year, Val d'Isère continues to reaffirm its status as a premier winter destination, catering to the desires of discerning travelers from around the world. So, whether it's the thrill of the slopes, the charm of its villages, or the opulence of its offerings, Val d'Isère stands ready to exceed your every expectation in the forthcoming winter wonderland.