Quinta do Lago, Portugal's prized gem nestled in the heart of the captivating Algarve region, is elated to announce the much-awaited reopening of Casa Velha, the resort's very first restaurant perched gracefully atop a sun-kissed hill, overlooking the entire resort. Rejuvenated with a fresh and innovative outlook, Casa Velha embarks on a culinary journey that pays homage to the roots of traditional Portuguese cuisine, all while delivering an unmatched gastronomic experience. Fondly known as 'The Old House', Casa Velha holds a special place in the resort's history as it stands where the visionary founder, Andre Jordan, first envisioned Quinta do Lago over five decades ago, transforming a restored farmhouse into a cherished dining haven.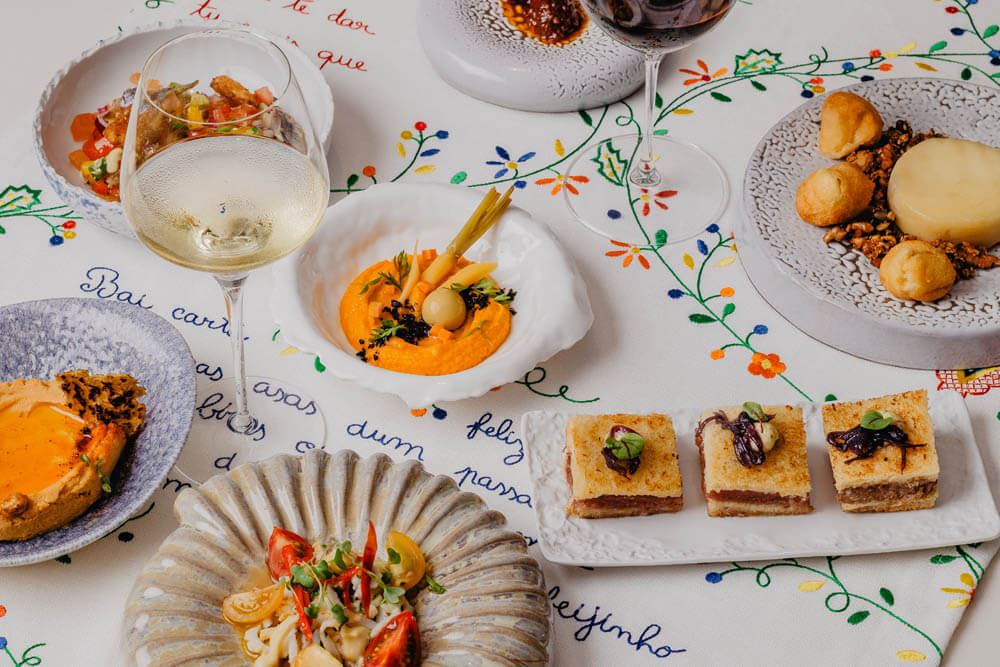 The alluring charm of Casa Velha's renovation welcomes guests to a laid-back ambiance, meticulously crafted to foster a feeling of being at home, as they revel in the joys of shared moments over delectable meals with cherished friends and family. The meticulously curated menu at Casa Velha now boasts an enticing fusion of traditional Portuguese flavours and contemporary twists, incorporating locally-sourced delicacies that beckon patrons to savour the essence of the Algarve. The alfresco setting on a pristine white terrace, cocooned by the fragrance of lemon trees and a delightful selection of wines, completes the unforgettable experience.
Sean Moriarty, the illustrious CEO of Quinta do Lago, shares his insights, stating, "Casa Velha graces a vast outdoor terrace, embraced by a blossoming orchard, offering an incredibly serene ambiance that holds a poignant place in Quinta do Lago's heritage. This restaurant serves as a beautiful tribute to the origins of our culinary journey, and we take immense pride in presenting a relaxed Portuguese dining experience amidst the breathtaking landscapes of our resort. Our commitment to meeting our guests' demands has driven us to invest significantly in our culinary scene, from the renovations of Casa do Lago, Gigi's Bar, and the Clubhouse to the latest transformation of Casa Velha and the unveiling of our new restaurant, UMAMI. We are thrilled to extend our enhanced dining experiences to all our esteemed guests."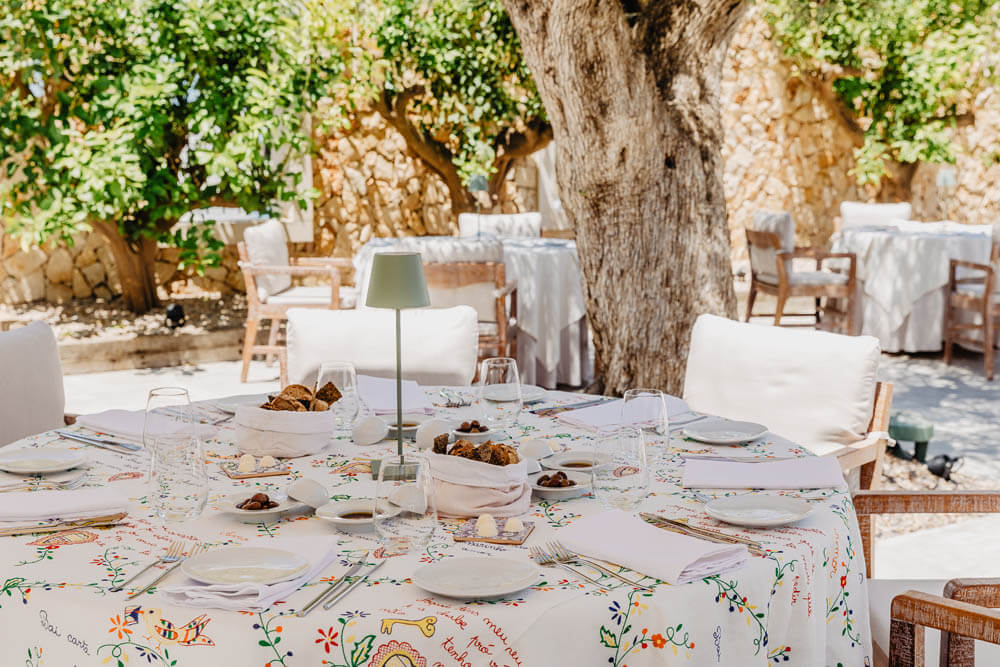 Quinta do Lago has made impressive strides in eco-improvement, with a prime example being the resort's very own Q Farm initiative, dedicated to delivering the finest organic produce to every plate. This visionary concept not only enhances the culinary experience but also showcases the resort's sustainable ethos and their dedication to reducing their overall eco-footprint. Collaborating closely with skilled farmers from Q Farm, Quinta do Lago's talented head chefs have created an exquisite farm-to-table concept, harmoniously blending the soul of the Algarve with guests' gastronomic delights.
To honour the region's rich culinary heritage, Quinta do Lago introduces a meticulously crafted menu, thoughtfully designed to capture the essence of the Algarve's bountiful land, garden, and sea. The À Lagareiro dish, a true seafood indulgence, features freshly caught octopus seasoned with garlic and onion, while the Beef Pica Pau, showcasing locally-sourced Beef Fillet complemented by flavours of white wine and chives, offers a full-bodied Portuguese experience. Not to forget the vegetarian connoisseurs, the Fava Bean Fricassée presents a delightful choice, showcasing the goodness of homegrown produce straight from Q Farm, reflecting the resort's commitment to providing a diverse and sustainable dining experience for all patrons.
Enveloped within the tranquil embrace of the Ria Formosa nature reserve, Quinta do Lago invites guests to embrace a life of endless possibilities on Portugal's enchanting southern coast. A true haven for those seeking an active lifestyle, the resort's offering includes sublime restaurants, a premier sports hub, a boutique hotel, and a golden sand beach, all accompanied by three award-winning golf courses. Among the resort's crown jewels are its fifteen renowned restaurants and bars, including the likes of Bovino Steakhouse, Casa do Lago, UMAMI, Dano's, Pure, The Shack, and KOKO, each promising to elevate the guest experience to new heights.
Quinta do Lago's Casa Velha stands testament to the resort's unwavering commitment to reinvent, revitalise, and reimagine its culinary scene, consistently delivering unforgettable gastronomic experiences, set against a backdrop of breathtaking landscapes, to its esteemed guests. With every dish served, Casa Velha, and indeed the entire resort, radiates the essence of the Algarve, leaving an indelible mark on the hearts and palates of all who partake in its culinary wonders.