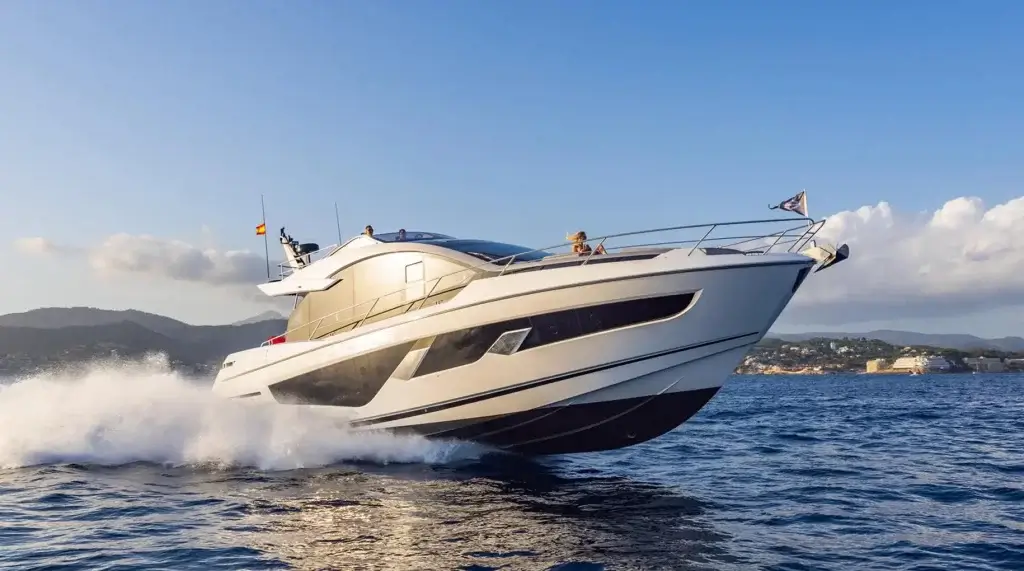 In a resounding testament to opulence and ingenuity, Sunseeker unveils its latest triumph, the Ocean 182, poised for a global debut at the highly anticipated Newport International Boat Show. With an awe-inspiring expanse of interior volume and a visionary infinity main deck layout, the Ocean 182 masterfully marries luxury with comfort, beckoning a new era of seafaring indulgence. From the vantage point of the upper saloon, complete with an alluring alfresco balcony on the upper deck, to the capacious main deck saloon and designated dining enclave, every facet of the Ocean 182 promises to immerse passengers in an onboard utopia. This grand revelation is set to transpire under the watchful gaze of the US distributor, OneWater Yacht Group, as Sunseeker showcases not only the Ocean 182 but also the heralded 65 Sport Yacht and Manhattan 55 from September 14th to 17th, 2023.
Sean Robertson, President of Sunseeker USA Sales Co. Inc., articulates, "The Ocean 182 embarks on an East Coast odyssey, making its inaugural appearance at the Newport International Boat Show in picturesque Rhode Island this coming September. As the apex yacht gracing this year's exhibit, we're exhilarated to unveil a novel iteration of Sunseeker, meticulously crafted to resonate with the discerning North American market. The main and upper deck sanctuaries offer an enchanting expanse for convivial gatherings and leisurely pursuits."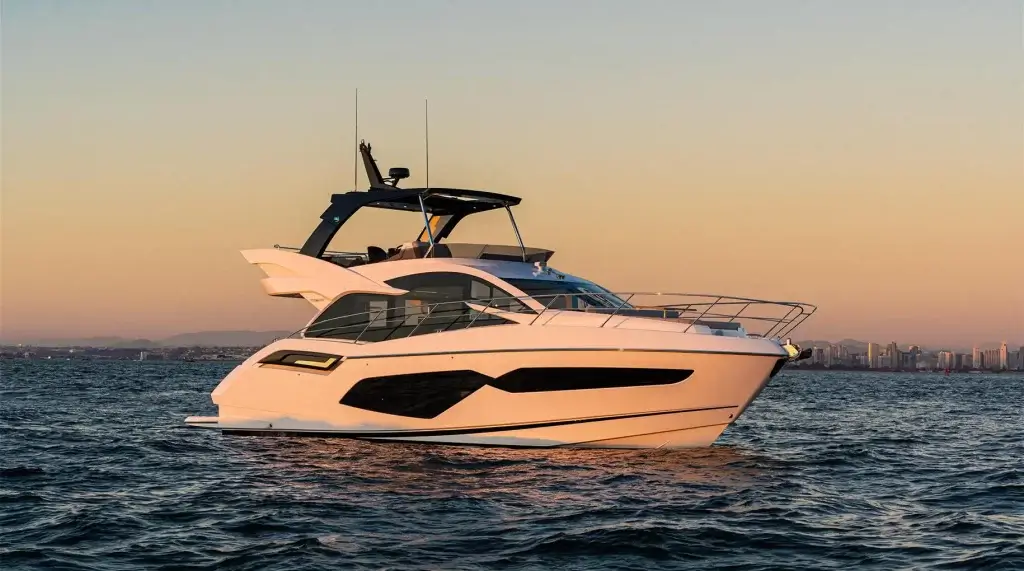 Bryan Braley, President of the OneWater Yacht Group, adds his accolades, "Our Newport International Boat Show lineup is nothing short of spectacular. The 65 Sport Yacht delivers a thrilling nautical adventure with an unparalleled helm position, while the Manhattan 55 emanates grandeur through its expansive interiors and exteriors. However, the spotlight undeniably shines on the Ocean 182 as it makes its momentous debut in Newport before embarking on its all-American tour."
The Ocean 182, a true embodiment of the floating penthouse paradigm, greets visitors with floor-to-ceiling sliding doors on the starboard side and corresponding windows on the port side, offering an uninterrupted panorama from bow to stern. This unbroken connection to the maritime environment harmonises seamlessly with the interior comforts. An ingeniously minimalist spiral staircase enhances the unobstructed view from within. The fluid transition between alfresco and indoor living within this vessel class is nothing short of extraordinary. By means of retractable sliding doors, the upper deck can metamorphose into a third enclosed living space or yield to an al fresco balcony, affording the proprietor unmatched adaptability. A groundbreaking departure from tradition, the upper deck hosts the sole helm console, a departure marking a first for Sunseeker. Adjacent to this innovation, an L-shaped bar is artfully positioned for efficient service, be it for the crew or the owner's indulgence. Stocked with refrigeration, an ice maker, and a wash basin, the bar efficiently caters to the needs of both indoor and outdoor upper deck zones. Further aft, an extension of the saloon welcomes passengers with U-shaped seating and a fixed TV unit, embellished with generous storage on the port side. Transitioning from this space, the upper deck unfolds into an open expanse furnished with loose lounge seating and sweeping panoramic windows, framing boundless vistas.
In the Ocean 182, a novel paradigm of space, luxury, and comfort comes to life on the water. From its versatile interior configurations to a meticulously equipped Beach Club boasting a hydraulically powered lifting platform, retractable passerelle, shower, speakers, barbeque grill, and the innovative Sunseeker X-TEND™ convertible seating, this vessel masterfully intertwines sophistication and practicality. A veritable symphony of performance, innovation, and sumptuous interiors, the Ocean 182 stands as a beacon, heralding an era of elevated maritime living.