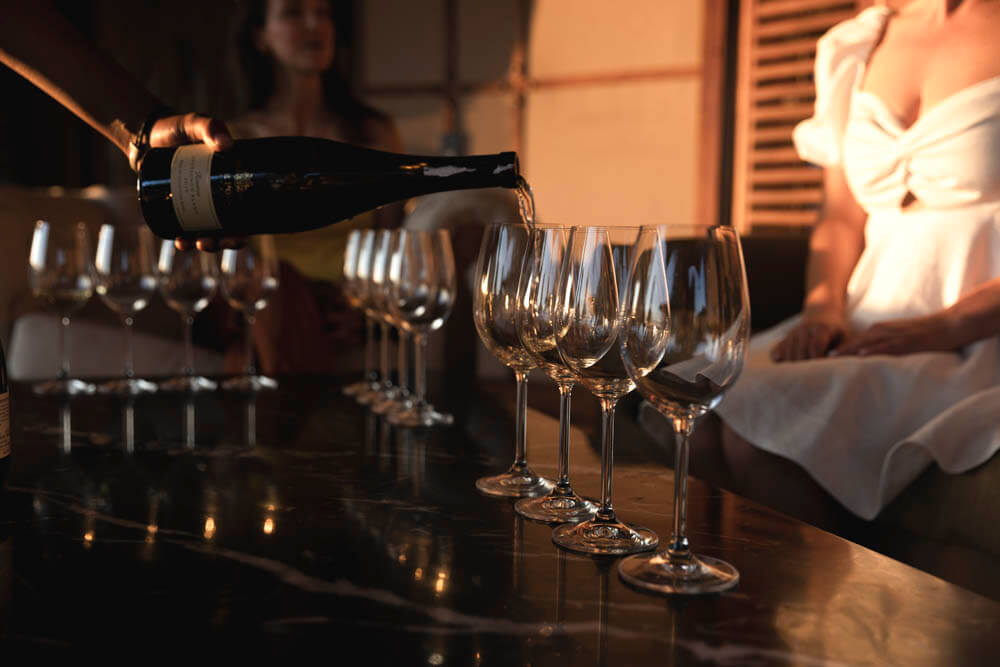 In the heart of Botswana's legendary wildlife realm, Wilderness Mombo stands as a beacon of unrivalled wildlife encounters. The illustrious destination has taken its opulent guest experience to new heights through recent enhancements overseen by Artichoke Interior Design. This meticulous endeavour has given rise to an exquisite fire deck, a collection of intimate dining pods, and a captivating walk-in wine cellar. Each of these new additions captures the essence of the surrounding plains, presenting a myriad of possibilities for savouring Mombo's exceptional culinary and oenophilic offerings.
Guiding the journey toward enriched guest encounters is none other than Tshupo BoyBoy Seselamarumo (BB), the astute General Manager of Wilderness Mombo. His fervor for ushering guests into Botswana's unspoiled wilderness is palpable. "Positioned prominently within the Okavango Delta's Moremi Game Reserve, Mombo affords our guests an unparalleled rendezvous with wildlife – be it through exhilarating game drives, immersive nature walks, or aerial adventures on our helicopter safaris. With great pride, we complement these adventures with our refined in-camp offerings, accentuated by these recent augmentations," BB affirmed.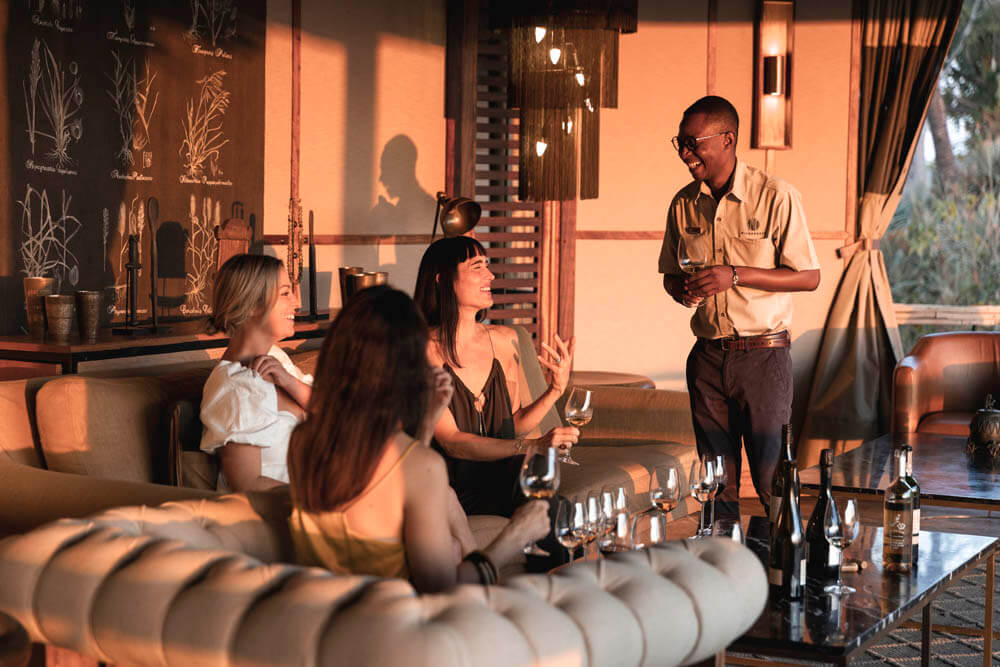 Carefully harmonising with the camp's natural ambience, the novel dining pods have been thoughtfully positioned to amplify the breathtaking panoramas across the Mombo floodplain. Beyond mere aesthetics, these pods serve as versatile dining venues – from intimate romantic settings to convivial gatherings with loved ones. Here, Mombo's culinary ethos takes centre stage, rooted in the local milieu and anchored in traditional African ingredients.

With a collaborative spirit embracing local farmers and artisans, Mombo's gastronomic symphony curtails its ecological footprint. The menu celebrates heritage ingredients sourced from the region, such as baobab, millet, ditloo (akin to black-eyed peas), and morogo – akin to kale. Executing this culinary vision is the accomplished Executive Chef, Tonderai Chipfupi, who has introduced enticing additions to the lunch menu. Among them, the Chief's Platter pays homage to Botswana's slow-braised beef delight, Seswaa, while the Lechwe Haven Platter entwines the essence of Africa through offerings like mini pumpkin and sorghum salad, madila ("African yoghurt"), and truffle fries graced with a dollop of baobab mayo.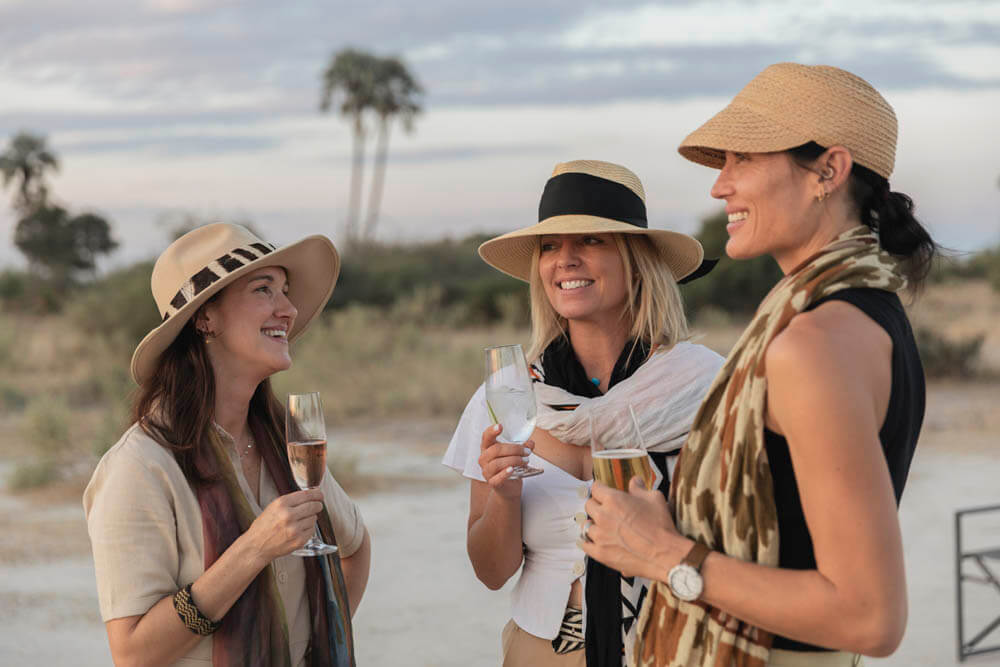 A pinnacle of opulence and innovation, Mombo's new walk-in wine cellar, conceived under the design prowess of Artichoke Interior Design and crafted on-site by the adept hands of local Botswana furniture manufacturer WoodLogic, exemplifies Wilderness' unwavering commitment to both luxury and sustainability. The camp's celebrated wine concept finds its roots in the ethos of positive impact, sourcing wines from boutique, sustainable, often family-run estates – think Delaire Graff Estate and Ken Forrester Vineyards.
Presiding over this oasis of fine vintages is the esteemed Sommelier Alfred Muswaka. Within the cellar's confines, Muswaka orchestrates captivating wine-tasting sessions, sharing and exalting Mombo's curated selection of African wines. He underscores the pivotal role of wine in the conservation and hospitality domain: "Our wine curation shines a spotlight on Fair Trade producers and sustainable vineyards that echo our values. These exceptional wines resonate deeply with our esteemed guests."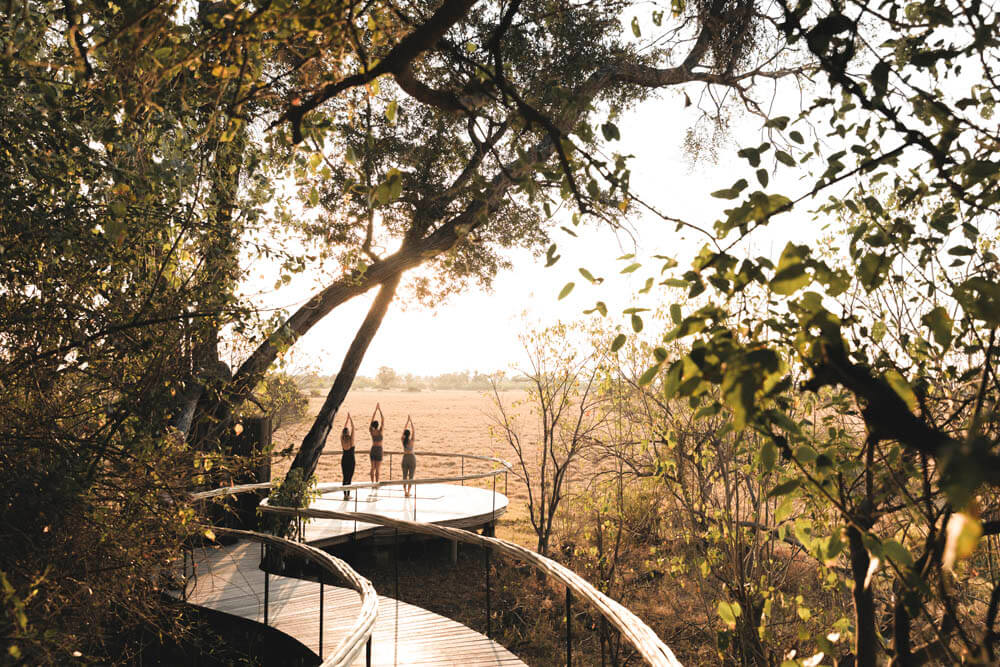 Sister to the renowned Wilderness Mombo, Wilderness Little Mombo boasts an exclusive safari odyssey catering to a privileged group of eight. The latest transformations here encompass a fresh wine cellar and a fire deck nestled closer to the main precinct. The erstwhile fire deck has been reborn as an intimate private dining enclave. Adjacent to the pool, the addition of shading roofs enhances the allure of the seating pods.
In BB's words, "Mombo, as the crowning jewel of our Wilderness portfolio spanning three decades, bears witness to a storied history. While it reverently honors the traditions of its inception, Mombo stands steadfast in its commitment to constant elevation of the guest experience. The allure of these new guest-centric elements fills us with anticipation, as we look forward to weaving more indelible memories."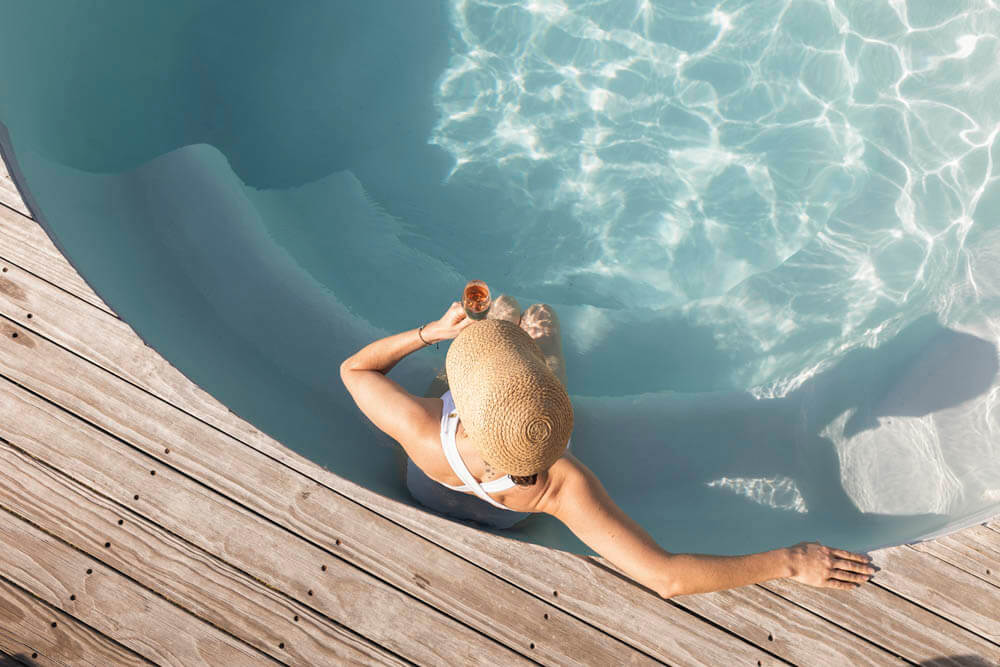 As the sun sets over the untamed savannah, Wilderness Mombo emerges as an epitome of splendour and sophistication, inviting guests to partake in an immersive journey that marries opulence with the untouched beauty of Botswana's wilderness.