Step into the world of Maison Assouline, the luxurious cultural destination and flagship store of renowned publisher Assouline. Nestled in the heart of London's vibrant West End, this iconic establishment is a haven for style, culture, and art de vivre. Get ready to immerse yourself in a world where books tell stories, and every corner exudes the essence of sophistication. Welcome to Maison Assouline, where luxury and culture intertwine.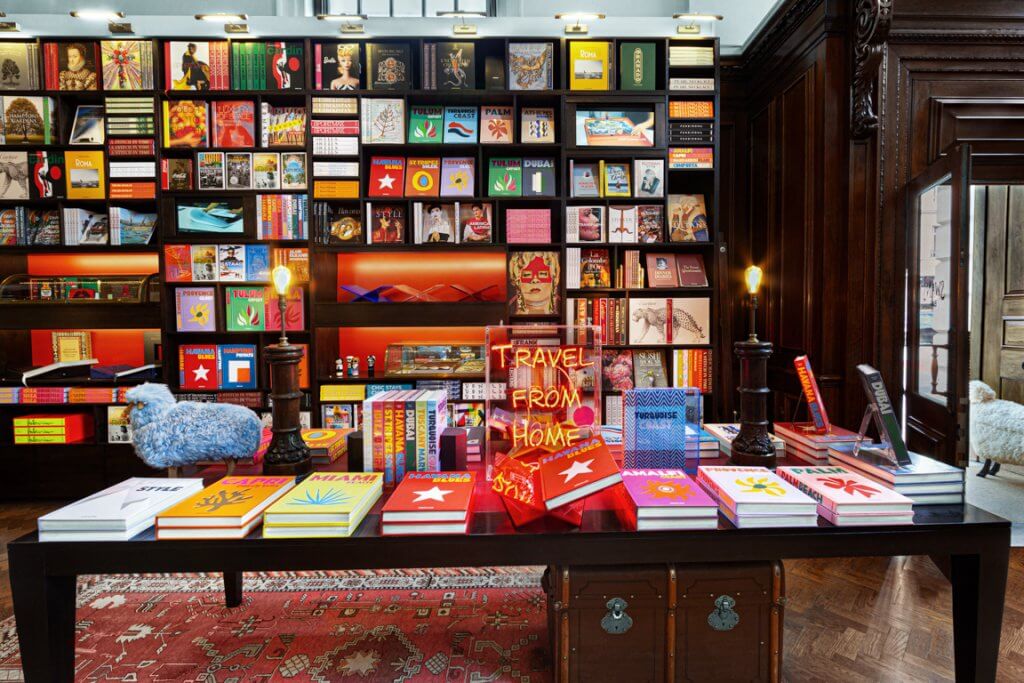 Maison Assouline, the esteemed cultural destination and luxury publisher's flagship store, is rapidly establishing itself as a premier venue for hospitality and events. With ambitious plans for its landmark 10th anniversary celebrations in 2024, the establishment is set within a glamorous Grade II listed building, exuding an elegant library atmosphere. Featuring the exquisite Swans Bar, masterfully curated by award-winning bar manager Gabor Onufer, and the opulent Grande Salle for exclusive private gatherings, Maison Assouline continues to redefine sophistication.
In anticipation of its milestone anniversary, Assouline is pushing boundaries, embarking on a revamp of the bar and kitchen.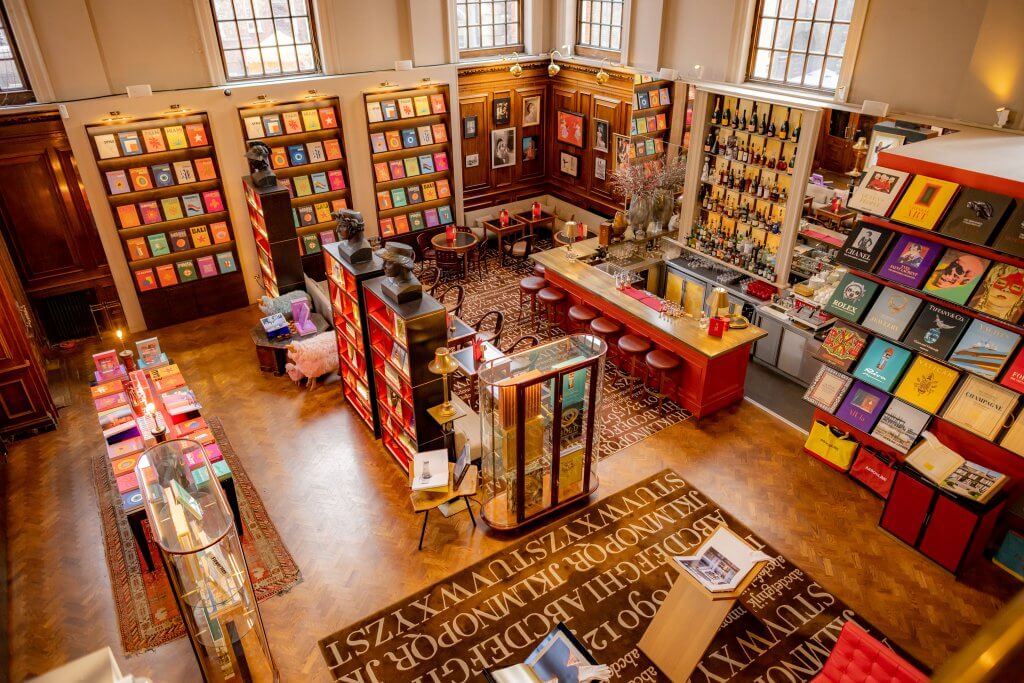 Prosper Assouline, co-founder, shares the vision behind their flagship venue: "Our concept store for culture embodies the spirit of our brand. Every book tells a story, like a movie, and we wanted the store to reflect that essence. You can sit, have tea, and purchase anything you see. Our stores are an extension of our private residence."
Since its opening in 2014, Maison Assouline has blossomed into a cultural haven in the heart of bustling Piccadilly. The original bank building, designed by Sir Edwin Lutyens in 1922, now serves as the ultimate expression of the Assouline retail experience. The walls are adorned with Assouline book collections and captivating library objects, while ornate glass cabinets showcase special book editions and rare items available for purchase. The Salon Ultimate boutique indulges guests with plush chairs and a selection of Assouline's sought-after handcrafted Ultimate Collection books.
Upstairs, the Grande Salle awaits, offering a beautifully appointed space dedicated to private events, inviting guests to immerse themselves in an atmosphere of relaxation and indulgence.
Swans Bar, named after one of Assouline's iconic books, transforms throughout the day, tantalising clients with delectable culinary offerings, ranging from light lunches to an extensive selection of international spirits. The skilled bartenders craft artisanal cocktails, tempting wines, and champagnes, ensuring a memorable experience for all.
Assouline, founded in Paris in 1994 by Prosper and Martine Assouline, stands as the pioneering luxury brand fusing culture and style. Their journey began with a desire to create contemporary books that blend visually captivating storytelling with compelling narratives.
Guided by their passion for knowledge, culture, and travel, the Assoulines have expanded their vision to encompass a collection of 1,700 titles across three main categories, alongside special editions and unique library accessories—a testament to their inspiring creations. Over the past quarter-century, the brand has established a global network of prestigious boutiques in prominent locations. Additionally, Assouline offers a bespoke library service, collaborating closely with clients to visualise, design, and develop one-of-a-kind libraries.
With a remarkable team of creative talents, including Maison Assouline's Director James Duncan, and family heir Alexandre, Assouline continues to redefine the concept of true luxury. Collaborating with renowned brands, artists, photographers, writers, and designers, they exude an unparalleled signature style and elegant savoir faire, reshaping the landscape of modern publishing on a global scale.